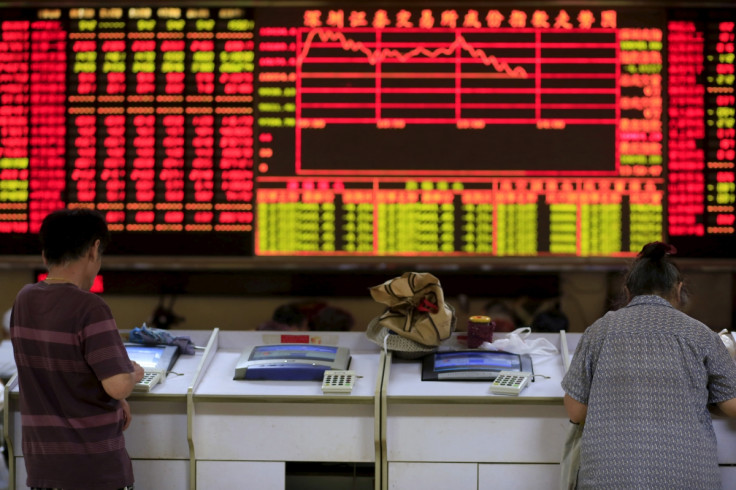 Asian stock markets were mostly flat or down on 21 October (Wednesday) ahead of Thursday's European Central Bank's policy meeting. Weak export numbers reported by Japan added to the cautious sentiment. The Nikkei 225 was up 1.91% at 18,554.28 as the weak data increased hopes for more central bank stimulus at next week's Bank of Japan policy meeting.
Japan said its September exports grew 0.6% compared to 2014, falling short of the 3.4% forecast by economists. Imports too declined 11.1%. Managing director at Parry International Trading, Gavin Parry, said: "Japan's market is so liquid and has been so well conditioned to handle bad news since QQE first began that, in a way, bad news is good news sometimes."
The Shanghai Composite Index was down 3.54% at 3,304.27 and Hong Kong's Hang Seng dropped 0.37% at 22,989.22 still reacting to China's weak GDP numbers which showed that the world's second-largest economy grew 6.9% in the third quarter, the slowest since the 2008 global financial crisis.
In India, the BSE Sensex was flat at 27,298.66, down 0.03%. Australia's S&P/ASX 200 was up 0.24% at 5,248.30 and South Korea's KOSPI rose 0.18% at 2,042.98.
Overnight, the US markets did not offer much for the Asian markets to react to. Bernard Aw, strategist at IG Markets said: "A sluggish US session following equally weak European trade points toward a tepid start to Asian equity markets."
US WTI Crude oil was down 0.75% at $45.55 a barrel and Brent was trading up 0.21% at $48.71 a barrel.
Going forward, in the absence of any major economic data, only the third quarter results will guide traders and investors. "The flow of US earnings reports will continue to exert a significant influence on trading sentiment [in Asia]," according to Singapore's United Overseas Bank.