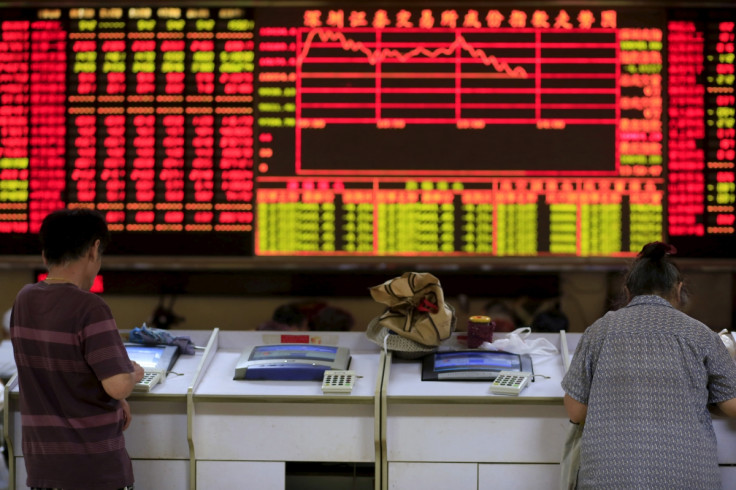 Asian markets were mostly flat on Tuesday (20 October) in the wake of continued weakness in the Chinese economy as shown in the data published by China's National Bureau of Statistics. While Japan's Nikkei 225 was up 0.42% to 18,207.15 and South Korea's Kospi increased 0.45% to 2,039.36, Hong Kong's Hang Seng was down 0.6% at 22,936.72.
The Shanghai Composite Index, which was up 5.5% last week and on track for its best performance since August, was up 0.62% to 3,407.81 and India's BSE was up 0.12% at 27,397.12. Australia's S&P/ASX 200 was down 0.65% to 5,235.60. It was previously reported by the World Bank that Australia would be hit by the China slowdown as it depends heavily on commodity exports to the world's second largest economy. The World Bank had predicted that a 1-percentage-point decrease in China's GDP growth would reduce growth in Australia by approximately 0.2 percentage points.
Daniel Hynes, commodity strategist at ANZ in Sydney, said there was a lot of pressure on the metals and mining industry and there were no signs of an improvement any time soon. "The data out yesterday (19 October) was particularly worrying for commodities considering electricity production, industrial production, fixed asset investment all fell. There's been an implicit feeling that demand would pick up in the fourth quarter. Those numbers potentially derail that outcome."
US crude was down 2.99% at $45.89(£29.7,€40.4) a barrel and Brent was trading down 3.81% at $48.61 a barrel.