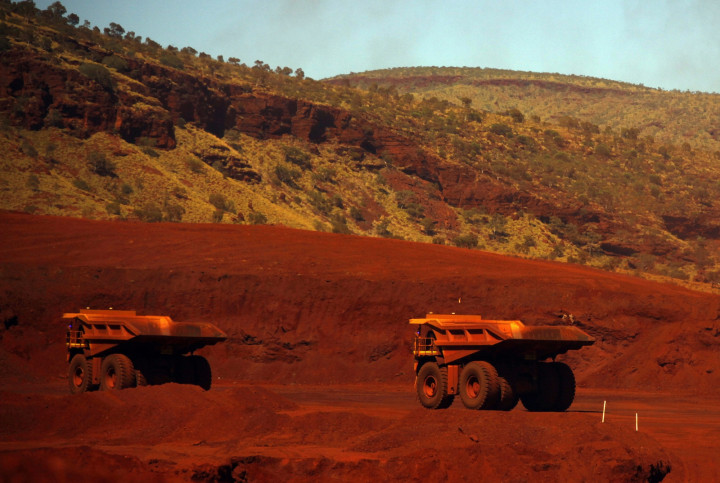 Asia-Pacific shares were slightly down on 20 July while Japan's bourses were closed for a public holiday.
The Shanghai Composite Index fell 0.4% to 3,940.14 points at around 4am GMT after official figures released during the weekend showed house prices in major Chinese cities advanced 0.4% from the previous month in June.
Hong Kong's Hang Seng index was down 0.1% at 25,371.65, while South Korea's benchmark KOSPI slipped 0.2% to 2,071.22.
Investors' focus remains on Greece, where banks are set to reopen after a three-week closure.
However, strict capital controls, that limit per-week withdrawals to €420 (£291, $454), will stay in place.
The euro was largely unchanged against the dollar at $1.082, while against the pound it was flat at 69.4 pence.
In a television interview over the weekend, German Chancellor Angela Merkel raised the possibility of further debt relief for Greece, conditional on Athens implementing the austerity measures demanded by creditors.
"Greece has already been given relief. We had a voluntary haircut among the private creditors and we then extended maturities once and reduced interest rates," Merkel was quoted as saying in an interview to ARD TV by the BBC.
"And we can now talk about such possibilities again... once the first successful review of the programme to be negotiated has been completed, then exactly this question will be discussed – not now, but then."
Meanwhile, Australia's benchmark S&P/ASX 200 index was flat at 5,674.19 points as mining shares suffered from falling gold prices.
The precious metal fell as much as 4.2% to $1,086.18 an ounce on 20 July trading - the lowest price in over five years.