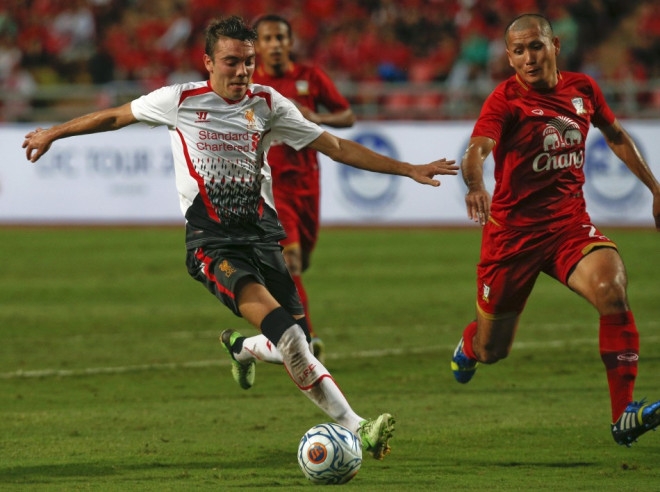 Liverpool striker Iago Aspas has admitted in an interview with IBTimes UK that he will leave Anfield at the end of the season if Brendan Rodgers continues to ignore him.
The Spaniard moved to Merseyside last summer after being one of the most clinical forwards in La Liga, but he has not had the chance to prove his worth in the Premier League, having started just five games.
Asked if he would accept another season in the same situation, Aspas revealed: "Not really.
"I will talk to the club at the end of the season and, if the situation remains like this, I think that for both the club and for me the best outcome is an exit. Because they also paid €9 million for me...
"Everything depends on what the club wants at the end of the season. Now we are just focused on the Premier League and we cannot be thinking about individual aspects."
Next season Liverpool will play in the Champions League and they will have more matches to play, but Aspas believes that this will not affect his decision.
"This year there have also been two cups [FA Cup and Capital One Cup] and the minutes that I have had have been limited" he told us.
Recently some media outlets reported that, if it came to leaving Liverpool, Aspas would only consider a sale, rather than a loan. However, he told IBTimes UK: "I was asked if I would go on loan to another club to progress. And I said I do not have 20 years to progress and prove that I can came back.
"If Liverpool want to send me on loan it would be to get more minutes, but not because I have to excel abroad to come back. Because I'm not 20 years old anymore. But when the time comes we will see what is the best for both parties."
Aspas had some offers to move in January but he instead opted to continue at Liverpool to fight for a place in the squad.
"Some clubs called my agent and my brother to see what Liverpool thought, but the club said they were very happy with me. They signed me for four years and they did not want to part with me.
"And I didn't consider either. I had been living here just four or five months. And I had had an injury for a month and a half that killed me. But maybe it would have been good to leave, considering that since January I have only played 15 minutes so far."
Asked if he regrets having signed for Liverpool, he said: "No, a player is selfish and wants to play.
"Sometimes my partner sees that I am not happy at all and last season I was, but even though these things come to mind I am a fighter and a winner, and every morning I wake up with renewed power to come to train."