President Donald Trump has said that his attitude towards Bashar al-Assad and the Syrian regime has changed after the Khan Sheikhoun chemical weapons attack, adding the US has a "responsibility" to act.
The US President spoke during a joint White House news conference with Jordan's King Abdullah on Wednesday (5 April) to declare that his Syrian counterpart had "crossed a lot of lines".
The Assad administration has been blamed by the US and the UK for the attack in the rebel-held Idlib province which left at least 73 people dead, 23 of whom were children.
Images of the attack showed children foaming at the mouth and lifeless with speculation that the regime used the deadly sarin gas.
Both Syria and its chief ally, Russia, have denied that they conducted the air strike, which is considered to be the worst chemical attack in Syria since 2013.
Trump said: "A chemical attack that was so horrific in Syria, against women and small children, and even beautiful little babies, and their deaths, was an affront to humanity.
"These heinous acts by the Assad regime cannot be tolerated. The US stands with our allies across the globe to condemn this horrific attack."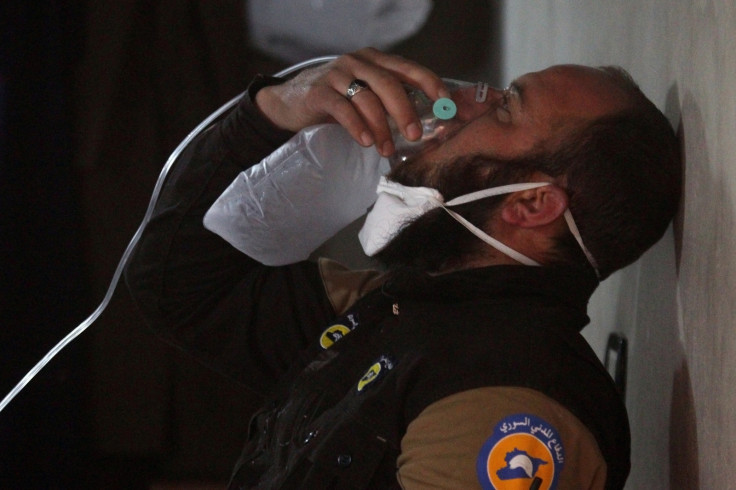 It is a huge policy test for the president. Only last week his administration claimed they were no longer focusing on removing Assad from power.
"It had a big impact on me. It was a horrible, horrible thing. I've been watching it and it doesn't get any worse than that," Trump added.
"My attitude to Syria and Assad has changed very much. You are now talking about a whole different level. What happened yesterday is unacceptable to me."
When asked how he planned to respond, Trump told reporters: "You'll see."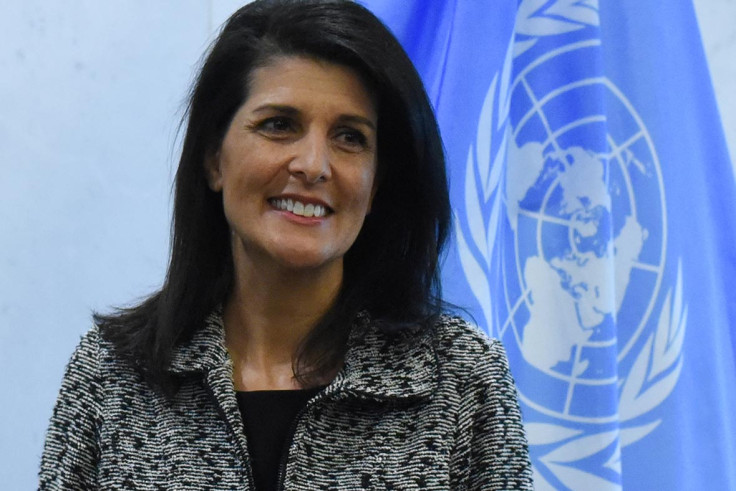 Earlier in the day, Nikki Haley, the US ambassador to the UN, condemned the UN Security Council's failure to intervene in Syria and slammed Russia's inaction.
"How many more children have to die before Russia cares?" she asked, while exhibiting photographs of victims of the attack.
Trump has repeatedly criticised US wars in Afghanistan and Iraq so it would seem unlikely for him to react militarily, although he has slammed former president Barack Obama for his lack of response to Assad.
Obama famously said that a "red line" would be drew over chemical weapons use in Syria but failed to take action following a chemical attack on the Damascus suburbs that killed up to 1,300 people.
"I think the Obama administration had a great opportunity to solve this crisis a long time ago when he said the red line in the sand," Trump said.
"And when he didn't cross that line after making the threat I think that set us back a long ways, not only in Syria but in many other parts of the world, because it was a blank threat.
"I think it was not one of our better days as a country. I now have that responsibility and I will carry it very proudly."
However, a report by veteran war correspondent and Pulitzer Prize journalist Seymour Hersh, published in the aftermath of the 2013 attack, demonstrated that anti-Assad militants also possessed sarin gas and the Obama regime knew of this.
Hersh wrote: "Barack Obama did not tell the whole story this autumn when he tried to make the case that Bashar al-Assad was responsible for the chemical weapons attack near Damascus on 21 August [2013].
"In some instances, he omitted important intelligence, and in others he presented assumptions as facts.
"Most significant, he failed to acknowledge something known to the US intelligence community: that the Syrian army is not the only party in the country's civil war with access to sarin."