Assange uses Bitcoin as proof of life, says he has not 'seen the sunlight' in over 4 years
WikiLeaks' founder read out a bitcoin blockchain hash, responding to supporters' calls for proof of his safety.
Julian Assange used Bitcoin, not to make a financial transaction but to provide evidence that he is alive. In a video, WikiLeaks' founder, instead of holding up a newspaper, as is common, read out a bitcoin block hash, during a Reddit AMA (Ask-Me-Anything) session on 10 January, according to reports.
In a live twitch.tv feed, Assange said, "In thinking about real-time proof of life, intellectually, the most interesting [method] is to take the most recent block in the blockchain, in the bitcoin blockchain, give the number and at least eight digits or something of the hash and then maybe to spell out this hash by sign language," according to a transcript of Assange's Reddit AMA.
"I'll give one anyway, so this is block 445706 and the hash is 178374F687728789CAA92ECB49. Ok, I think I made a mistake in the block number, which is going to drive everyone crazy! So, the block number 447506. This is how you can tell it's real time because of mistakes! Hash 178374F687728789CAA92ECB49. OK, intellectually entertaining."
How it works
The bitcoin blockchain provides any user to mine and add pieces of data, otherwise known as "blocks", to the blockchain.
Bitcoin's hash algorithm, SHA256, scrambles data stored within the blocks, creating a string of random numbers and letters, almost impossible to predict, Bitcoin.com reported. Once churned out, a hash is then published and publicly distributed widely, however, it cannot be altered.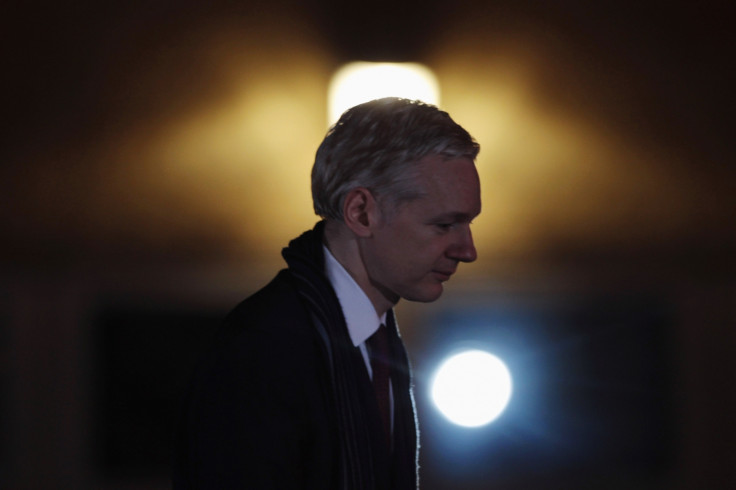 Alive, but not well
The innovative bitcoin proof of life was Assange's response to numerous calls from supporters, requesting evidence of his wellbeing. Widespread speculation and fears of his death spread like wildfire among Assange and WikiLeaks' supporters after Ecuador cut off Assange's internet connection, amid WikiLeaks DNC and Podesta emails dumps, just weeks before the November 8 US presidential election.
Despite the proof of life, Assange's situation is far from ideal.
Assange said, "Let's not think that I'm not in a difficult situation just because I am alive. As I explained, this embassy is surrounded by high tech police and intelligence operation. It is a difficult situation. I haven't seen the sunlight in the last four and half years. It's a tough situation. I'm tough, but you should be concerned about the situation."
© Copyright IBTimes 2023. All rights reserved.