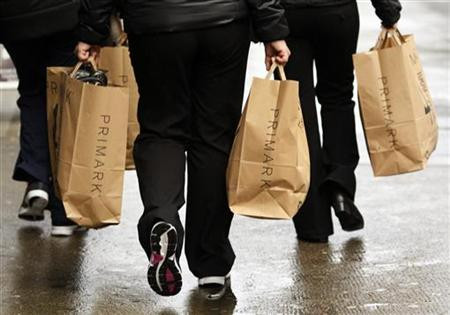 Shares in Associated British Foods were down on the FTSE 100 in morning trading, despite the group reporting double digit sales growth in the 16 weeks to 8 January 2011.
Total group sales increased 10 per cent in the period, with the strongest growth reported in its Agriculture division, which saw sales rise 14 per cent. ABF's Sugar division reported an increase in sales of seven per cent, the Grocery arm saw sales climb nine per cent and Ingredients reported a rise in sales of six per cent.
The group's Primark stores reported strong sales growth of 12 per cent in the period.
At the end of the period ABF said that it had net debt of under a billion pounds.
In an outlook statement the group said, "Group results for the period were in line with our expectations but the impact of the continuing rise in some commodity costs will need to be managed over the coming months. We continue to invest in the development of our businesses and further returns will be delivered as these investments complete. Last year saw a step change in the group's profitability and although further growth is expected for the coming year, this will be moderated by the eventual impact of the adverse weather conditions on UK sugar production."
Keith Bowman, Equity Analyst at Hargreaves Lansdown Stockbrokers, commented,
"With Primark's value offering still appealing to cost conscious consumers, the cold weather appears to have provided owner AB Foods with few problems. Like-for-like sales were described as 'good', whilst store outlets continued to be expanded both in the UK and overseas.
"Higher sugar prices played their part in overall group performance, with the weakness in the pound providing something of a tailwind to revenues. Finally, demand for baking ingredients in China and South America also contributed, outweighing softer demand in Europe.
"However, on the downside, the cold weather has impacted current sugar production, whilst higher wheat and cotton prices are expected to impact profit margins for the Grocery and Primark businesses going forward.
"In all, whilst the group detailed a record full year performance only back in November, headwinds appear to be building. A 16pc outperformance of the wider market (FTSE-100 index) appears to have restored an in line sector valuation, with the risk/reward balance now beginning to fall on the downside. As such, market consensus opinion currently denotes a weak hold."
By 09:20 shares in Associated British Foods were down 2.15 per cent on the FTSE 100 to 1,091.00 pence per share.