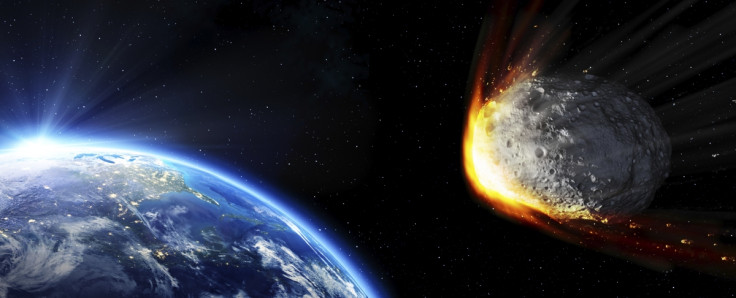 The second annual Asteroid Day is taking place on 30 June at 2pm GMT, coinciding with the anniversary of the largest recorded asteroid to hit Earth, in Siberia on 30 June 1908. An event preview is to be shown live from the European Space Agency's (ESA) European space research and technology centre in Noordwijk, the Netherlands, today (February 9).
Watch the annual press conference here to learn about this year's events. Send questions you have for any of the 16 speakers via email to pr@asteroidday.org or via Twitter using the hashtag '#AsteroidDay2016'
Set up Brian May, guitarist in the band Queen, and filmmaker Grig Richters, the event is aimed at raising public awareness of potential asteroid impacts to Earth. Combined with the European Space Agency, the organisers of Asteroid Day 2016 have the ultimate aim of creating global defences against asteroids that could impact on Earth. As part of the campaign, May and Richters began an online petition last year, The 100x Asteroid Declaration, calling for action to prevent any potential natural disasters from asteroids.
The petition focusses on manufacturing and using technology to detect, track and defend the planet from lethal asteroid attacks. Since its beginnings, the petition has attracted the attention of household names and has been signed by public figures including Bill Nye, Stephen Fry, Brian Cox, Lord Martin Rees and Peter Gabriel.
Speakers at the event include May and Richters, as well as Ian Carnelli, asteroid impact mission manager at ESA, Chris Hadfield, Nasa astronaut, and Franco Ongaro, director of technical and quality management at ESA.
The full list of speakers reads as:
Stuart Clark, astronomy author and journalist
Brian May, astrophysicist, co-founder of Asteroid Day
Grig Richters, filmmaker and co-founder of Asteroid Day
Franco Ongaro, Director of Technical and Quality Management, ESA
Ian Carnelli, Asteroid Impact Mission manager, ESA
Detlef Koschny, Space Situational Awareness Near-Earth Object co-manager, ESA
Richard Moissl, Rosetta instrument liaison officer, ESA
Stephan Ulamec, Philae lander manager, German Aerospace Center DLR
Patrick Michel, planetary scientist, senior researcher at CNRS French National Centre for Scientific Research
Lord Martin Rees, Astronomer Royal, UK
Mark Boslough, physicist and planetary defence expert, Sandia National Laboratories, adjunct professor, University of New Mexico, Fellow of the Committee for Skeptical Inquiry
Ed Lu, Shuttle astronaut, asteroid expert and Founder/CEO of B612 Foundation
Dumitru Dorin Prunariu; Romanian astronaut, founding member Association of Space Explorers and liaison to the UN Committee for the Peaceful Uses of Space
Tom Jones, Shuttle astronaut, planetary scientist, Chair, Association of Space Explorers Committee on Near-Earth Objects
Chris Hadfield, Canadian astronaut
Rakesh Sharma, Indian cosmonaut