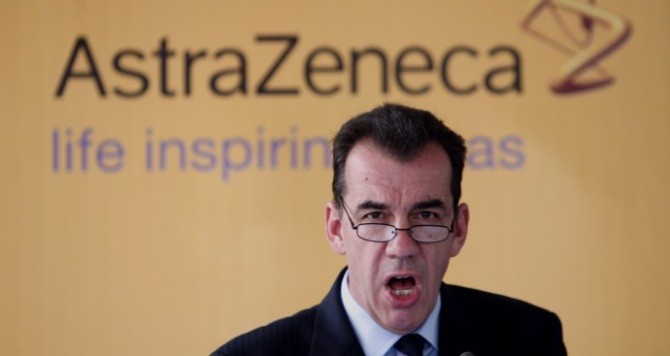 Shares in AstraZeneca were up on the FTSE 100 in afternoon trading after the pharmaceutical giant reported a rise in pre-tax profit in its fourth quarter and full year results.
Fourth quarter pre-tax profit was reported as rising six per cent $2.3 billion, despite a fall in revenue of four per cent to $8.6 billion.
In the full year period revenue increased one per cent to $32.8 billion and pre-tax profit climbed two per cent to just under $11 billion.
The group said it had seen particularly strong growth in emerging markets, where revenue rose 16 per cent to $5.1 billion, of which one billion came from China.
AstraZeneca said it would be raising its full year dividend 11 per cent to $2.55. Last year the company said it had made net share repurchases of $2.1 billion, a figure it plans on raising to four billion dollars this year.
David Brennan, Chief Executive Officer, said, "Our performance in 2010 underlines the strength and resilience of AstraZeneca's business. Despite government pricing pressures and anticipated patent expiries in the US and Western Europe, our revenues remained in line with the previous year driven by excellent performance of our key brands and continued growth in Emerging Markets. This performance, combined with disciplined management of the business enabled us to deliver increased earnings, increase the dividend and return residual cash to shareholders through share repurchases."
Keith Bowman, analyst at Hargreaves Lansdown, said, "With the share price dragged lower via recent disappointment over expected new drug approval, Astra has responded by reporting Q4 results at the high end of expectations. A continued push into Emerging Markets has played its part, whilst management's relentless focus on reducing costs has again contributed.
"In addition, growing sales for major drugs such as Crestor (cholesterol drug) and Seroquel (schizophrenia) across all markets are currently counterbalancing recent patent losses for drugs such as the group's cancer remedy Arimidex, whilst an ongoing share buy-back programme is providing a further stabilizing influence.
"Nonetheless, government initiatives to reduce healthcare budgets continue to cast a shadow, whilst the perceived view of expected patent losses over new developed replacement drugs remains on the downside. As such, and not helped by cautious management guidance for 2011, market consensus opinion currently denotes a weak hold."
By 13:40 shares in AstraZeneca were up 1.22 per cent on the FTSE 100 to 3,111.00 pence per share.