Athletic Club Bilbao are reportedly concerned the likes of Liverpool or Juventus could meet the €50m (£43.8m, £56.4m) release clause of their coveted forward Iñaki Williams during the coming summer transfer window. AS claims that the Basque side are now expected to hand him a new lucrative deal in order to ward off potential suitors by increasing that clause.
The 22-year-old forward already signed a new contract at San Mames in January 2016 when initial rumours linking him with a move to Liverpool emerged. Athletic then managed to increase his buy-out clause to €50m from the original €20m.
However, AS claims that the La Liga side believe that clause has already become obsolete as Williams has since continued his development, becoming one of the most promising forwards to emerge in Spain.
Williams will be one of the main attractions of Spain's Under-21 side during the coming European Championships to be played in Poland.
AS points out that Juventus and Liverpool have been monitoring his situation for a while and could be tempted to step up their interest if Williams ends up becoming one of the stars of the summer tournament.
The Spanish publication go as far to say Jurgen Klopp is "in love" with the Athletic no. 11, adding Borussia Dortmund also have the forward on their radar.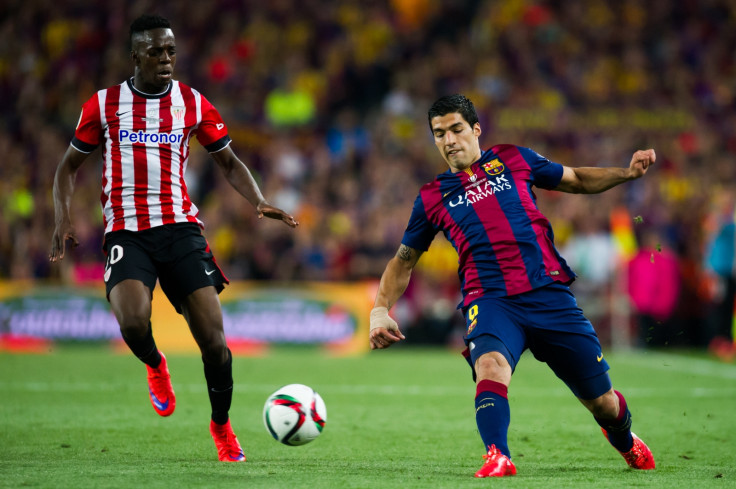 Williams has been compared to Pierre-Emerick Aubameyang and The Mirror claimed in January that Klopp had identified him and the Gabon international as two of the candidates to replace Daniel Sturridge ahead of the summer transfer window.
Williams has reiterated many times during the season that he plans to stay at Athletic for the long-term.
"I am calm, I feel very, very calm because I am very comfortable here. I have no intentions of anything. It is flattering that big teams are interested in me but I'm already at the biggest team and I want to continue my career here, hopefully for many years," he said during a press conference in April when asked specifically about the reports linking him with Liverpool, Juventus and Dortmund.
Athletic, however, are still concerned about Williams' long-term future at the club as in recent years they have been unable to avoid the departures of other key players like Andre Herrera and Javi Martinez when Manchester United and Bayern Muncih met their clauses.
AS claims that the Basque side therefore plan to replicate with Williams what they did last summer to keep Aymeric Laporte at San Mames.
Barcelona and specially Manchester City were then said to be ready to meet the €50m release clause of the France centre-back.
However, Athletic instead gave him a lucrative pay-rise and in exchange increased his clause to €65m, growing to €70m for the the 2018-2019 campaign.