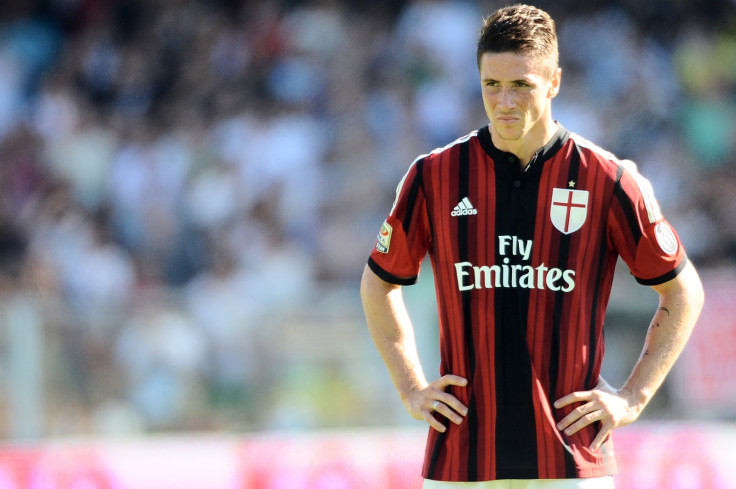 Chelsea striker Fernando Torres is on the verge of sealing his return to boyhood club Atletico Madrid, according to the Spanish side's assistant manager German Burgos.
Torres, 30, joined AC Milan on a two year loan deal in the summer but his struggles have continued in Serie A, having scored just one goal in 10 league appearances.
Chelsea boss Jose Mourinho has ruled out the possibility of the former Liverpool star returning to Stamford Bridge, claiming there is no room in his squad for the misfiring Spaniard.
But La Liga champions Atletico are now ready to offer their former captain a return to the Vicente Calderon.
"It is on the verge of completion and we are waiting for things to firm up," Burgos was quoted as saying in the Spanish media. "He will be a very important reinforcement for the second half of the season. We will get the best out of him, the same as everyone, and he knows where he is coming to."
As part of the deal, Alessio Cerci is likely to join Milan on a loan, having failed to impress Diego Simeone since joining the club from Torino in the summer.
Torres made his debut for Atletico at the age of 17 and was named club captain at 19. After joining Liverpool in 2007 he was regarded as one of the finest strikers in world football but has failed to reach those heights since joining Chelsea for £50m in 2011.
Atletico signed Mario Mandzukic to replace Diego Costa during the summer transfer window but are seeking further firepower as they aim to keep pace with league leaders Real Madrid, who sit four points ahead of their city rivals.