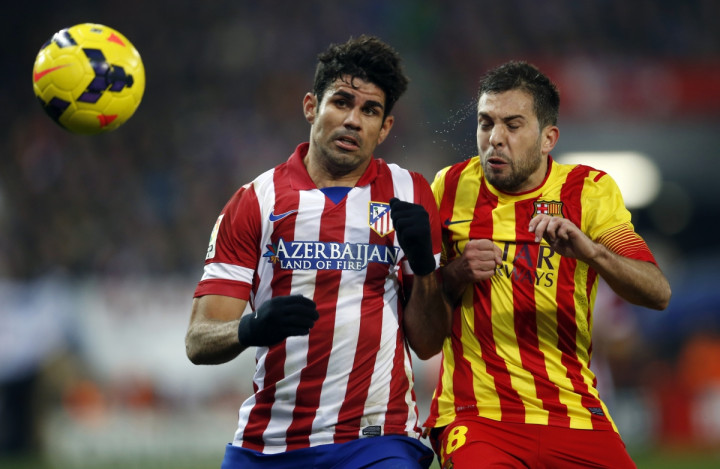 Atletico Madrid hope to complete a deal with Chelsea for Diego Costa on Tuesday [1 July] in order to fund moves for new additions, reports in Spain claim.
Reports just before the World Cup suggested the Spanish international striker had already passed his medical at Stamford Bridge, while the Blues had agreed to meet his £32m release clause.
However the announcement has been delayed as the Blues are yet to pay the money, even though both Diego Costa and Jose Mourinho recently suggested the deal was about to happen.
"Now I am not very aware about it because I was thinking about the World Cup, but it is clear that my future is at Chelsea more than at Atletico Madrid," Costa said.
Meanwhile, the Chelsea manger added: "Costa is a player I want in my team. I've asked the club to bring him in and I am extremely confident that we are going to get him and he'll end up signing for Chelsea."
Now Spanish newspaper AS reports that Atletico Madrid are confident of closing the deal on Tuesday as they need the money urgently to fund a move for Manchester City's Álvaro Negredo as his replacement.
Furthermore, AS claims the La Liga winners are also hoping to complete the loan deal of Romelu Lukaku.
Atletico begin their pre-season on 7 July and they are desperately trying to complete both signings as soon as possible, as after David Villa's departure - and with Costa expected to leave - they will be without a striker in their ranks.
Recently Marca claimed Manchester City turned down their first £12m bid for Negredo but should they recoup £32m for Costa they will make a new, higher bid.
Meanwhile, questioned about Costa's future at the Vicente Calderon, Atletico president Enrique Cerezo said: "Any player who doesn't want to stay, can go if their release clause is paid.
"Our policy is clear. We don't want any unhappy players at Atlético. It will be a shame if anyone leaves us, but if their clause is paid, there isn't a problem."