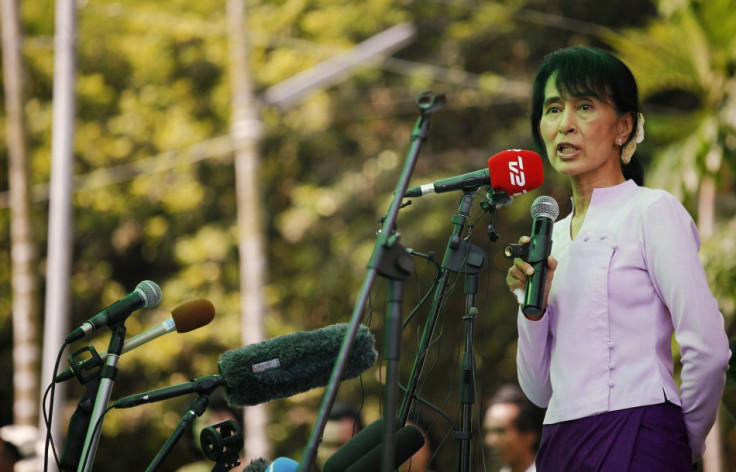 Burmese pro-democracy leader Aung San Suu Kyi caught a glimpse of the world outside her beloved country for the first time in 24 years with an historic visit to Thailand.
Thousands of Burmese migrants flocked to the streets of Mahachai, an area about 30 miles south of Bangkok, to see the iconic figure.
Cheering workers who took a day off to welcome the activist branded banners with her picture and signs in Burmese and English that read "Free Burma" and "We want to go home".
Suu Kyi promised the crowd that she will do the best for them, praising the strong spirit of workers from her homeland.
"Don't feel down, or weak. History is always changing," she told the crowds. "Today, I will make you one promise: I will try my best for you.
"All of them say one thing - they want to go back to Burma as soon as possible. That of course is part of our responsibility," she said, adding that her visit to Mahachai was like being "back in Yangon".
The former political prisoner, who spent 15 of the past 22 years under house arrest, is due to meet Thailand's prime minister and attend the World Economic Forum on East Asia during several days in the country.
But her decision to begin the trip by visiting hundreds of thousands of Burma migrants exploited in factories and fishing boats sheds a light on a group that has long been marginalised.
Burma nationals accounts for around 80 percent of the two million registered migrants in the country.
Suu Kyi, 66, promised to discuss the issues of migrants' rights with the Thai authorities. She formerly refused to travel abroad in the past because of fears she could never be allowed to get back.