Australia: Boat Refugees 'to be Sent to Papua New Guinea'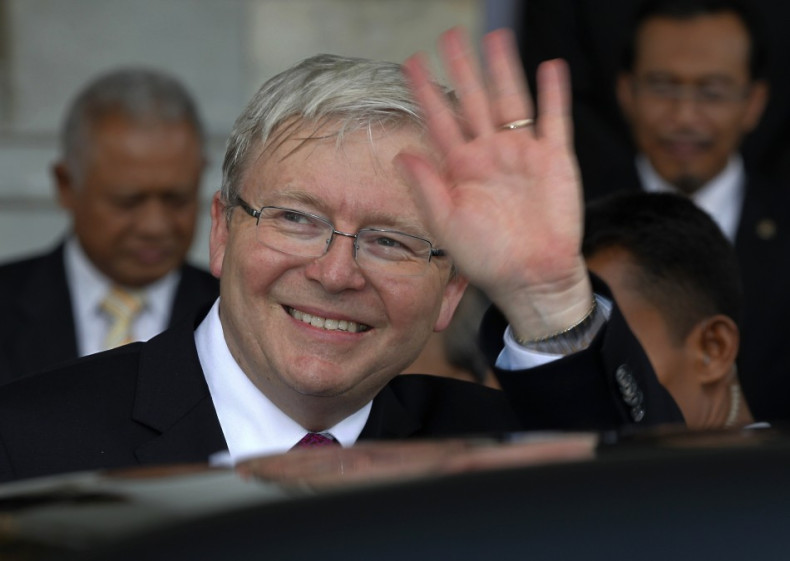 Human rights groups have condemned new Australian prime minister Kevin Rudd after he warned that all immigrants arriving by boat will henceforth be resettled in Papua New Guinea (PNG).
Rudd told reporters that "from now on, any asylum seeker who arrives in Australia by boat will have no chance of being settled in Australia as refugees."
The premier added that the new rules, which initially apply for one year only, amount to "a very hard line" and "a clear and undiluted message to every people smuggler in the world that your business model is basically undermined".
Under the deal signed by Rudd and Papua New Guinea prime minister Peter O'Neill, Australia will be fully entitled to deport refugees to its neighbour. In return, the Canberra government will provide fresh aid to PNG for hospitals and universities and pay "resettlements costs" for the refugees.
Rudd said that the package would "not be inexpensive", although speciifc cost details were not immediately available.
But the decision was excoriated by Amnesty International, whose Australia refugee campaign coordinator Graeme McGregor said: "The new plans to resettle all asylum seekers that are found to be refugees in PNG shows not only a complete disregard for asylum seekers but absolute contempt for legal and moral obligations.
David Manne, executive director of Australia's Refugee and Immigration Legal Center, described it as "a fundamental repudiation of our commitment to protecting refugees." He added that PNG is an unsafe country with widespread violence and serious human rights abuses.
The Greens leader, Christine Milne, said it was a "day of shame for Australia" and accused Rudd of "lurching so far to the right that he has leapfrogged Tony Abbott in terms of cruelty", according to the Guardian.
However the prime minister defended himself by saying that the move met the UN refugee convention.
Asylum seekers who arrive by boat would continue to have their refugee claims assessed in Australia and at detention camps in Papua New Guinea and Nauru.
A total of 15,728 asylum seekers have arrived by boat this year. The arrivals are on track to exceed last year's total of 17,202 as well as the Government's target of resettling 20,000 refugees a year.
Afghanistan, Sri Lanka, Pakistan, Vietnam, Iraq, Bangladesh and Myanmar are the largest sources of asylum seekers arriving on Australian shores.