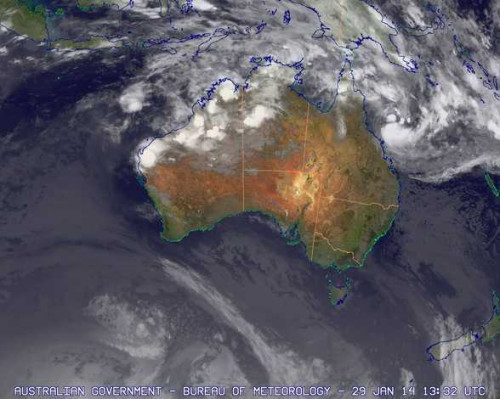 Queensland is bracing for a tropical cyclone that is currently developing off the north east coast of Australia.
Evacuation centres are being set up in Townsville ahead of the storm, which is expected to bring gale force winds and a storm tide by Friday.
The Bureau of Meteorology has warned people that the storm will bring heavy rain and winds of up to 120km/h.
A tropical low has been developing off the north Queensland coast for the last few days and authorities have warned it may develop into Tropical Cyclone Dylan.
In Townsville, an emergency storm tide alert has been issued. The BoM said the tropical low is expected to move in a south-westward direction before crossing the Queensland coast on Friday morning.
"A strong ridge of high pressure extends through the Coral Sea to the south of the tropical low. The two systems are currently combining to generate Gales at times along much of the east coast between Cairns and St Lawrence" said the BoM.
"Winds are expected to increase further between Lucinda and St Lawrence during Thursday, with damaging wind gusts to 120km per hour possible and may extend to adjacent inland areas including Charters Towers and Moranbah on Friday morning."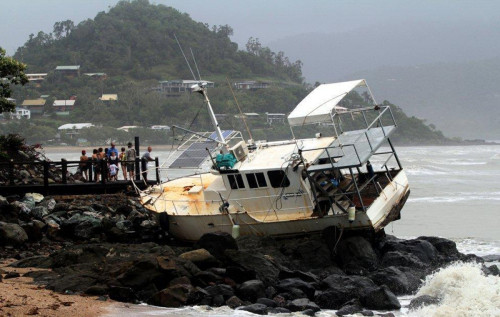 "Heavy rain, which may lead to flash flooding, is expected to develop about coastal and adjacent inland areas of the North Tropical Coast and Tablelands, Herbert and Lower Burdekin and the Central Coast and Whitsundays districts during Thursday."
It advised people living in coastal areas to take measures to protect their properties, to prepare for flooding and to get ready to evacuate if authorities instruct them to do so.
BoM Queensland regional director Rob Webb told Australia's Associated Press: "Currently we're anticipating the cyclone crossing the coast somewhere in the Townsville region, granting that it is a fairly long way out at the moment."
A king tide up to 4.12m is expected to hit the coast when the cyclone makes landfall, with dangerous storm surges a potential danger.
Local disaster management groups have been mobilised and state disaster officials have met in Brisbane to discuss preparations for the cyclone, Australia's Broadcasting Corporation reports.
Townsville Mayor Jenny Hill said: "Residents in these low-lying, coastal areas that are usually impacted by king tides can expect to see additional water inundation of up to 1.5 metres above the predicted tide.
"If you do not feel safe to remain in your property during the king tide event you can relocate to friends and family for a few hours until the tide recedes."