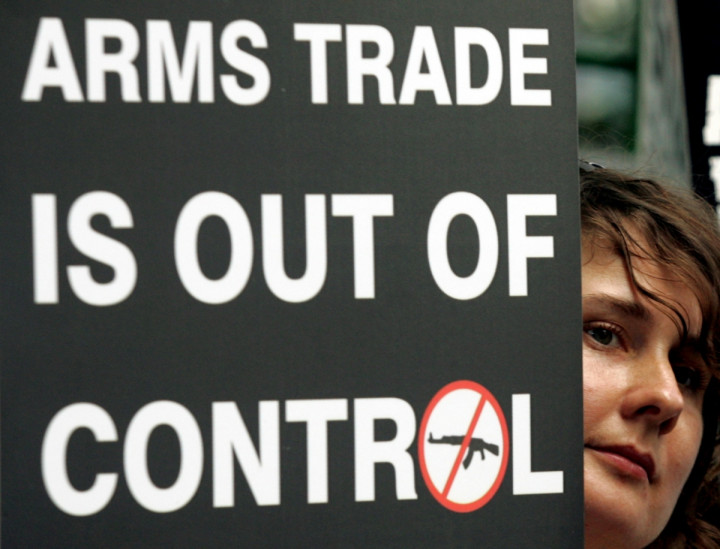 Eight additional countries have ratified the UN Arms Trade Treaty (ATT), meaning just 10 more are required in order for it to come into force for UN member states.
The ATT will regulate the international trade in conventional arms, from small arms to battle tanks, combat aircraft and warships.
The latest countries to ratify are Australia, Austria, Belgium, Burkina Faso, Jamaica, Samoa, Luxembourg and St Vincent.
When ratified, countries must establish national regulations to control and monitor the transfer of arms included in the ATT and also to regulate arms brokers.
The UK ratified the treaty in April this year. The US has signed it, but is yet to ratify.
China and Russia both abstained from signing the document when it was first opened to nations last June.
In a keynote speech in Nigeria, President Goodluck Jonathan said that his country would ratify the treaty with a view to stopping the influx of arms into Nigeria.
Oxfam Australia welcomed Australia's ratification. Ben Murphy, humanitarian advocacy coordinator, wrote: "It's astounding to think that just over a year after being adopted, 118 countries (more than half the countries in the world) have signed the ATT, with 40 of those taking the final step to ratify the treaty in their domestic law. This momentum makes the ATT one of the fastest moving treaty processes in UN history."
Amnesty International estimates that more than 1 million people died as a direct result of armed conflict between 1989 and 2010.
"In 2010, the total value of global international conventional arms transfers worldwide, as recorded in national statistics, was approximately US$7bn," the charity reported.