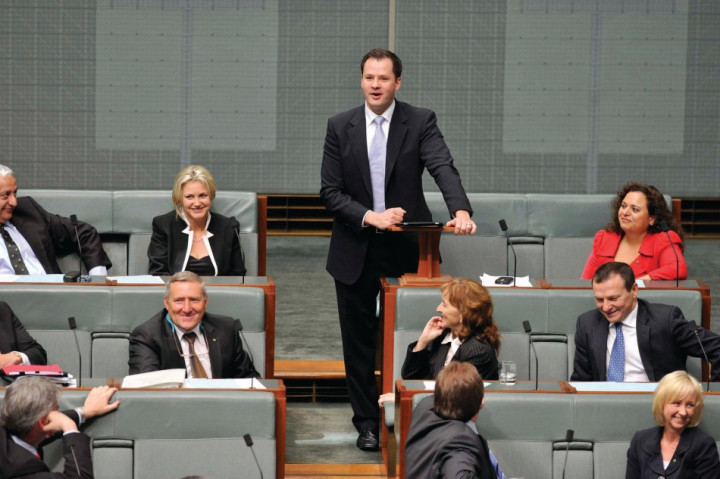 Australia's first Muslim frontbencher has received a torrent of insults and criticism online after he was sworn in holding a copy of the Koran in his hand.
Ed Husic, a federal Labor MP for Chifley, was appointed as parliamentary secretary to the Prime Minister and parliamentary secretary for broadband in the new government led by Kevin Rudd.
Australia's Governor-General Quentin Bryce described his nomination as a "wonderful day for multiculturalism, and everything it stands for in our country," but many disagreed.
Husic, the son of Bosnian migrants, had his Facebook and Twitter accounts flooded with abuse, focusing on his choice of swearing the office oath on a Koran instead of a Bible.
"Our allegiance should have been to Queen and Country first Ed. That means saying the oath on the holy bible not the Koran.... Shame, Shame, Shame," posted user Ross Peace.
"Absolutely sickening. Do we begin the push for sharia law now? Not at all happy. Definitely will not be voting for you," wrote Carrie Forrest.
"This is the start of a dark time in Australia," added Adam Doyle.
Although Husic was the first Muslim to be elected to the Australian Parliament in Canberra in 2010, he is not the first minister to decide not to use the Christian bible when being sworn in.
Other MPs have recently sworn an oath on the Jewish holy book and former PM Julia Gillard, who is atheist, opted for a non-religious 'affirmation of office', rather than an oath. However their choices did not trigger national controversy.
Husic has shrugged off the criticism and insisted thanked the many people who posted him messages of support and congratulation.
"I couldn't obviously take my oath on a bible and I didn't want to affirm. I am who I am and I just made a straightforward decision," Husic said.
He said discussion and also personal attacks on social media were "a natural part of democracy".
"It's also important that we not necessarily jump because of harsh words out of dark corners," Husic said.
"But I also think that you'll have, from time to time, people at the extremes - there are people definitely that are extreme within my faith and there are people that are extreme outside it - and they will always seek ways in which to divide people."