Australia: Pictures Show 13ft Great White Shark Chasing 19ft Whale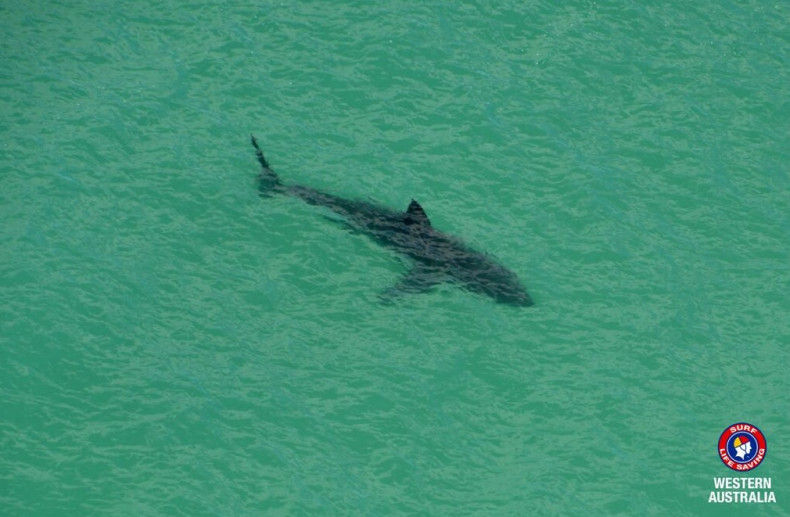 Several beaches in Perth, Australia were forced to close after a huge great white shark was spotted chasing a whale.
The 13ft shark was pictured by Surf Life Saving WA, who said it was 100m from the shore of the Floreat Groyne at City Beach.
According to news.com.au, it had been attracted to shallow waters by a 19ft whale swimming nearby.
"This is the White Shark that has been cruising the coast. Last seen between Scarborough and Trigg at 12:47," Surf Life Saving WA said.
"The shark appears to be following this whale north. First sighted off Swanbourne and last seen off Waterman."
City Beach was reopened, but two other beaches remained closed for several more hours. All have since reopened.
The most common diet for great whites are seals, sea lions, elephant seals, dolphins and rays, although they have been known to hunt and eat whales.
This sighting follows the tagging of a 17ft shark off Western Australia's south coast – the biggest to ever have been tagged in Australia.
Nicknamed Joan of Shark, the creature was tagged close to Mistaken Island in water just 15m deep.