A rare basking shark accidentally caught off the coast of Australia has been donated to science instead of its fins being sold for tens of thousands of pounds on the Chinese shark fin soup market.
The 6.3m (20.6ft) shark was caught off the west coast of Victoria by a fishing trawler. It was already dead by the time it was pulled aboard.
The crew could have sold the creature's fins for tens of thousands of pounds – it is estimated one basking shark fin can be sold for up $20,000 (£12,000, €17,000). Instead, however, commercial angler James Owen contacted Museum Victoria in Melbourne to donate the catch to science.
"A rare 6.3m basking shark accidentally caught off the west coast of Victoria has caused a great deal of excitement among Museum Victoria's scientists," the museum said in a statement. "A small team travelled to Portland to measure, describe and take samples from the shark which they will use to gain rare insights into this little-known species."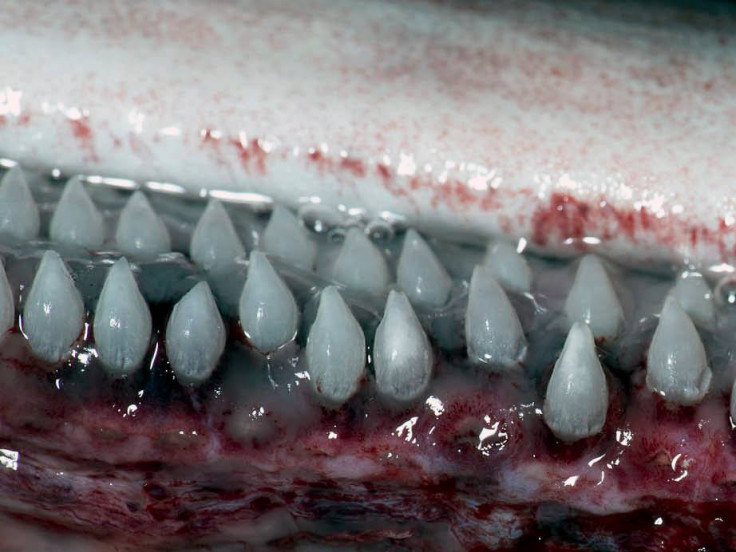 It said museum staff are "very grateful" to the skipper and crew for contacting them as it provides a "rare opportunity" to carry out scientific research into the species, which will in turn help conservation efforts and biological research.
Speaking to news.com.au, one of the scientists involved with the museum said: "Basking shark fins would be highly sought because they're very big. This basking shark's pectoral fins were probably more than a metre in length and 60cm or more wide, and there were two of those. Its cuttle fin probably spans 1m to 1.2m. There are other fins, too: the pelvic fins.
"I've got a high regard for the skipper in his initiative in contacting the museum. Obviously, he saw that it was far more valuable as a museum specimen than anything he could have made some money from, and that's his likelihood. Fish is how he makes his living.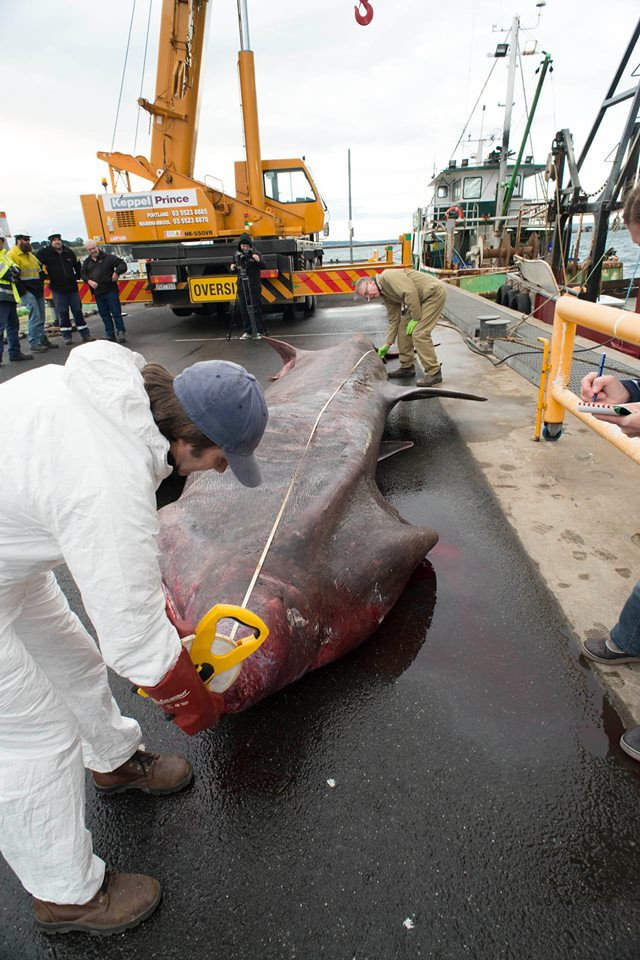 "Those fisherman were as much interested in conservation, I think, as the normal person in the street, if not more so."
Researchers needed a crane to lift the shark from the boat – an operation that took almost five hours. Basking shark specimens are of great interest because they are so elusive, the team noted.
Dianne Bray, senior collections co-ordinator, said: "One shark's probably not going to tell us everything about what's going on down there, but the more information we have from specimens, the bigger picture we can build up about their life history and what they're doing."