The creator of an app that allows people to search for shark attacks and incidents at any beach across the globe has said education is key in preventing conflict between humans and sharks.
SharkBytes was launched in January 2014 and has recently been updated to provide users with alerts every time there is an attack anywhere in the world. In May 2015 another new feature meant that people can search for attacks or incidents via GPS – so they can plan ahead if concerned about the potential hazard.
Creator Eric Knox told IBTimes UK that the app is a work in progress: "We are updating it all the time. Every time there's an attack now the new feature we've just released means people get a text message to let them know there's been an attack."
The app uses mainstream news sources, the International Shark Attack File and the Global Shark Attack File. Knox donates a portion of the app proceeds to the latter.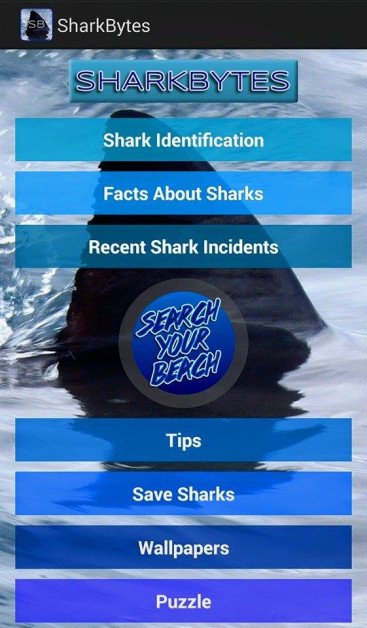 "I've been in love with sharks since before I could even read," he admits. "My parents bought me a picture book on sharks and that was it. I always wanted to do something along these lines to help sharks. I thought an app would be the best way to do it and when I looked around the market I noticed there weren't any shark attack apps.
"I thought it would be very useful because a lot of times shark attack survivors say that if they had known that that beach had a history of shark attacks that maybe they wouldn't have gone in the water or wouldn't have gone so far out."
Currently, the beach search contains over 5,500 shark incidents from across the world. The GPS data only goes back to 2000, but Knox is in the process of loading earlier data. "If you look at the app there are patterns with the same beaches at certain times of year," he said.
"If give you time, date, place and what the person was doing... If you see a pattern there maybe you should stay a little closer to shore that week or avoid that area because of migrations or following food sources there."
As well as alerting people to attacks and incidents, the app also encourages education, coming with shark facts, games, safety tips and conservation information. It also lists incidents where sharks have come into contact with humans but not attacked them, for example if they bite a surfboard.
"We feel that as beachgoers and people, that's still important information that beachgoers want to know, so we document that stuff and include it in our beach search. When you search for beaches we don't just list attacks. Plus we're trying to get away from the word 'attack'.
"We try to get people to look at it like you wouldn't walk up to a lion or a bear. It's one of those things that you're in their environment and you've got to respect that."