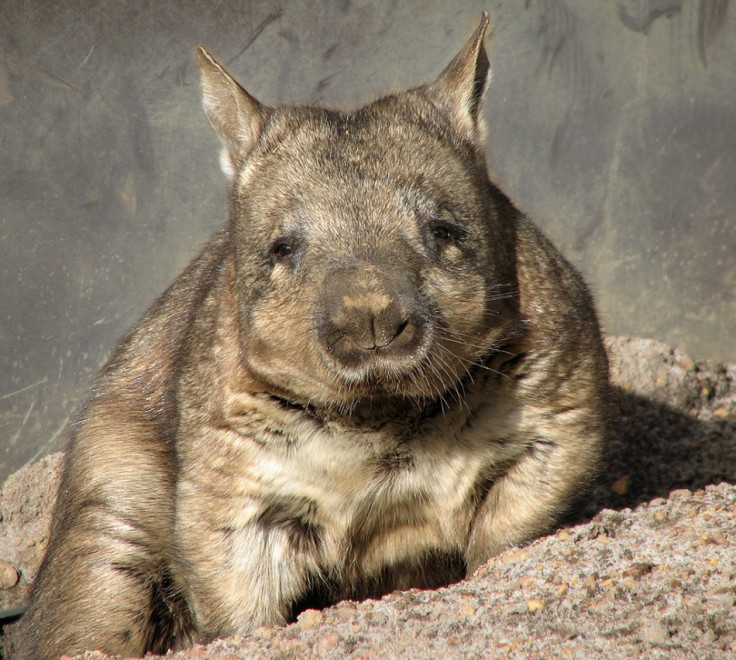 Two species of wombat in Australia are at serious risk from a life-threatening disease. Authorities are urging the public to help save the marsupials.
Of the three native species of wombat, two are endangered by sarcoptic mange, spread by parasitic mites, which can cause blindness and deafness and ultimately kill them.
Scientists from the University of Western Sydney have developed an app – the wombat survey and analysis tool (WomSAT) – which allows members of the public to upload sightings of wombats with details of the animal's condition and habitat in a bid to protect the animals.
Julie Old, the head investigator on the project, told Guardian Australia: "The wombats spend a lot of time scratching because the mites are digging into their skin and they can get bacterial infections and the fluids start to ooze out.
"Their skin gets thickened and they can become deaf and blind as well. They spend more time out during the day because they need to get more nutrition than they would normally need. So people often see hairless, very sick, emaciated wombats out during the day.
"If there's a small number of wombats and if people have lots of time they might be able to treat them. But with high numbers of wombats it's near impossible to treat them.
"This is a very early stage, just to see where are the problems. Are there other threats to wombats as well? Roadkill is a big one. Are there particular hotspots? It's about all threats to wombats and it's the very first stage of a much bigger project."
The aim is to gather enough information to allow scientists to set up a protection programme.