An Australian-based company has pulled its digital advertisement of its mascot from Kuala Lumpur in Malaysia after it was mistaken for a pig, to avoid sensitivities during the holy month of Ramadan.
The company apologised for any confusion arising from the use of the wombat, which it said some had mistaken for a pig.
"Servorp is an Australian company and uses the wombat as its company mascot – the wombat itself is a small furry bear-like animal that belongs to the koala family and is native to Australia," the company said on its Facebook page.
"It would seem that some people mistook the wombat for a pig and during the holy month of Ramadan, this might lead to some sensitivities," Servcorp said.
It said that as an international business, it was not its intention to offend any race or religion, noting that there have been no prior issues with the use of its mascot, including at its offices in the Middle East.
It also said that the advertisement had the prior approval of the Kuala Lumpur City Hall.
On Sunday (5 July) City Hall confirmed that the digital advertisement at a busy road in the city had been removed, although the Mayor Ahmad Phesal Talib agreed that the animal in the advertisement was a wombat.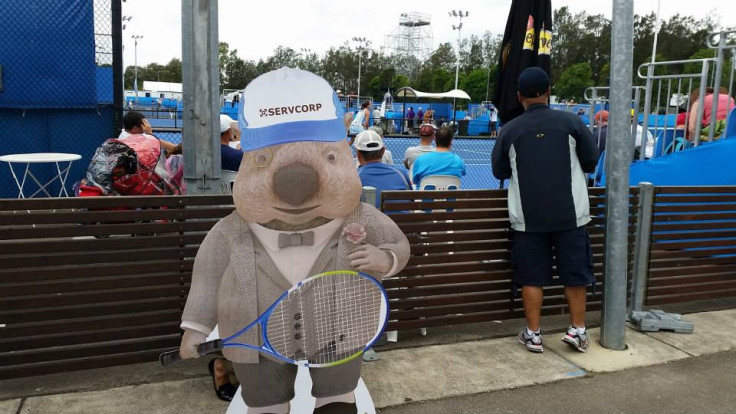 Servorp's wombat called Sidney, is normally depicted wearing a hat with a cream coat and brown pants.
Servorp is involved in serviced and virtual offices and operates an international network of prime locations in Australia, New Zealand, Japan, Southeast Asia, India, Europe, the Middle East, the UK and the US.
The Star said that there was a public uproar on social media after a screenshot of the advertisement went viral with a description that it was a pig wearing a Malaysian attire.
Facebook user Sithaletchemy Krishnaiyer said that since the wombat was not a native to Malaysian species, other local animals could have been used instead. However, she said: "But I'm wondering why you must quickly pander to a few people's ignorance and remove the advert? Take the opportunity to educate the ignorant few about the wombat."
Another Facebook user, lli Nawwar Aris said she was embarrassed by the incident. "Some of us are just ignorant. We have such a long way to go."