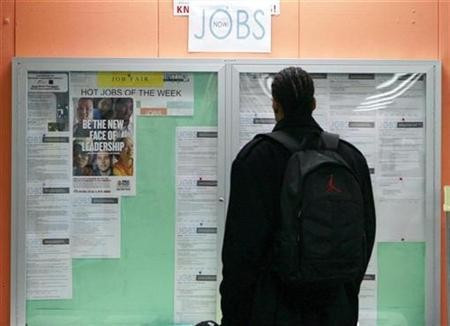 Australia's unemployment rate increased in December as the country shed thousands of full-time jobs in the Christmas season, escalating concerns that the economy is slowing down.
The Australian Bureau of Statistics (ABS) said that the seasonally-adjusted unemployment rate increased 0.1 percentage point from November to 5.4 percent in December.
The number of people employed decreased by 5,500 to 11,538,900 in December. Full-time employment declined by 13,800 people to 8,112,500, while part-time employment increased by 8,300 people to 3,426,400 due to a rise in male part-time employment.
The number of unemployed rose by 16,600 people to 656,400 in December, according to the ABS.
Earlier, the Job Search Experience survey by the ABS suggested that the long-term unemployment is remaining steady in the country with almost one in five of unemployed people in July 2012 were jobless for one year or more.
"For long-term unemployed people the most commonly reported difficulties in finding a job was their own health or a disability and too many applicants for available jobs," said Cassandra Gligora, ABS Director of Labour Force and Supplementary Surveys.
Australia's public sector jobs by 39,000 for the year to November, as the Federal and State governments resorted to staff layoffs to tackle budget deficits.
The construction sector, which provides a major amount of labour in the country, has been hit by a weakness in the housing market, while the retail and hospitality sectors suffered from local currency pressures and competition.
On the other hand, the healthcare sector, which is booming in the country due to its aging population, recorded another strong year and is the biggest employer in the country with 1.37 million workers.
Analysts expect the jobless rate to go up again due to the sluggish domestic demand and currency pressures.
The higher jobless rate along with a surprisingly weak December quarter consumer price index due on 23 January is expected to prompt the Reserve Bank of Australia (RBA) to go for further easing in rates following its cut to a record low of 3 percent in December.
Analysts from ANZ Research expect a reduction in cash rate to 2 percent by the end of 2013.
The situation also will be an obstacle for Prime Minister Julia Gillard in her attempt to get elected for another term in 2013. Gillard, who trails in opinion polls, is backing the monetary easing by the RBA, which has lowered cash rate by 175 basis points since November 2011.