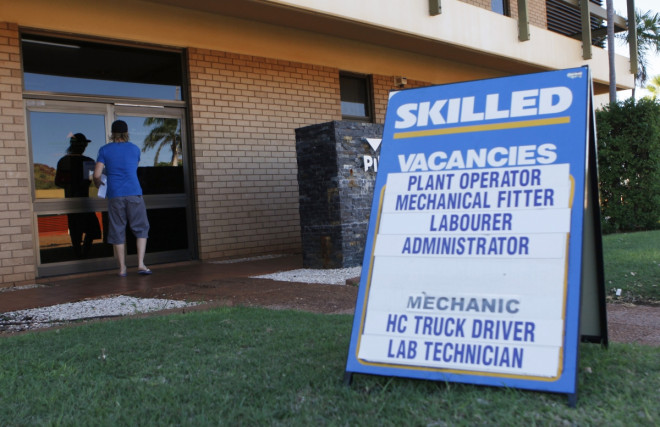 Australia's economy was boosted as the country saw its biggest job surge since more than a year ago in February.
According to the Australian Bureau of Statistics, employment climbed 47,300 in February – more than double market forecasts.
The research body also revealed that January's result was also revised up sharply to an 18,000 gain from a drop of 3,700.
The ABS also said that the country's unemployment rate held steady at 6% in February.
The increase in total employment was driven by increases in male and female full-time employment and male part-time employment.
The number of people unemployed increased by 9,800 people to 742,200 in February, according to the data.
The ABS monthly seasonally adjusted aggregate hours worked series decreased in February, down 14.0 million hours to 1,608.9 million hours.
In addition, the research body reported the seasonally adjusted labour force participation rate increased by 0.2% to 64.8% in February.
The results come as Australia faces growing fears about joblessness after some major firms in the country cut their workforce.