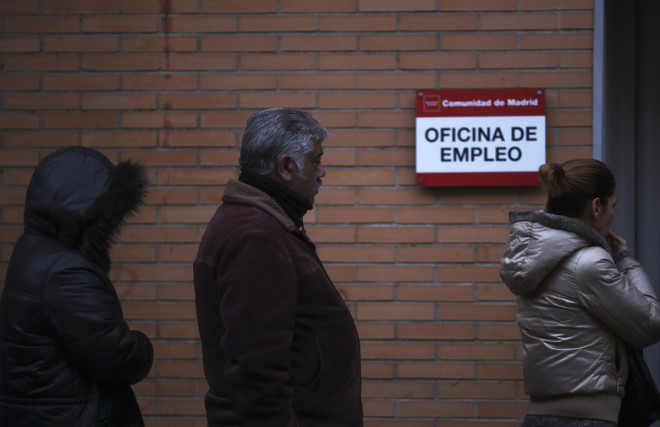 Spain has seen a big boost in its labour market as the unemployment rate for young people in the embattled country dropped by 10.66% in the last year.
According to official figures, the jobless rate for under 25s fell thanks to 51,159 people finding work between February 2013 and February 2014.
But the number of young jobless people only fell by 380 between January and February to 428,707 – representing a 0.09% drop.
The Secretary of State for Employment Engracia Hidalgo said the data was encouraging.
"[It] reaffirms the trend of the past months, which has enabled us to have 222,736 fewer people registered as unemployed than a year ago," Hidalgo explained.
Spain also saw its total unemployment dip for the time during the country's economic crisis as the jobless total fell by 1,949 in February to 4.81 million – the first fall since 2007 and another sign that Spain's economy is healing.
The Ministry of Employment and Social Security also revealed that over the year Spain's jobless figure was down by 227,736.
But the country's unemployment rate was still very high at 26.03% compared to its European neighbours in the last three months of 2013, according to a quarterly unemployment survey from the National Statistics Institute.