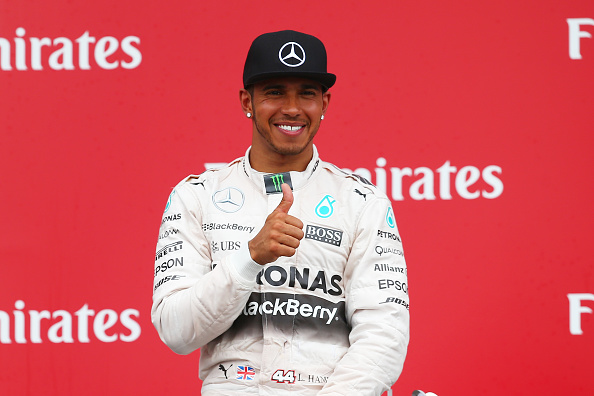 Lewis Hamilton broke Nico Rosberg's run of six consecutive pole positions at the end of last season to take top spot at the 2016 season opening Australian Grand Prix in commanding fashion, which also saw the introduction of the new live elimination qualifying format. The German driver joined his teammate on the front row as they once again asserted their dominance on the chasing pack.
The new 'live elimination' qualifying session, which was introduced to build more excitement and make it more uncertain, failed to excite in its first outing after Q2 and Q3 finished much ahead of time, with cars failing to go out in the last two minutes as they opted to save tyres following a single timed lap. It will be interesting to hear the drivers' views on the same ahead of the first race of the season on Sunday (20 March).
Sebastian Vettel, meanwhile, maintained Ferrari's place as the best of the rest taking third place, but it was a distant one, with the German almost a second behind the pole sitter. Kimi Raikkonen was a further four tenths behind his teammate in fourth place. Talk of Ferrari having caught up Mercedes were put to bed, for the moment at least, but the Maranello-based team always fancied themselves on race day rather than in qualifying.
Red Bull team principal Christian Horner's prediction of junior team Toro Rosso finishing ahead of them in the initial races proved right as Max Verstappen and Carlos Sainz, who are using the 2015-spec Ferrari engine, finished in fifth and seventh place respectively. It was the best qualifying result for the young Dutchman, who continues to impress one and all. Williams driver Felipe Massa was sandwiched between the two Toro Rossos. Daniel Ricciardo was the final member of Q3, with the new formation reducing the number to the top eight rather than the top 10.
Force India completed the top 10, with the second Williams of Valtteri Bottas starting in 11<sup>th place. The Frank Williams-owned team seemed to have lost out to their rivals over the winter, as they have dropped down the midfield pecking order, and it remains to be seen if they will prosper during the race.
McLaren-Honda showed some signs of progress despite qualifying 12 and 13 and would have been delighted to make it into Q2, after struggling to get out of Q1 last season. Manor Racing Team, Haas Racing and Sauber brought up the rear, with Daniil Kvyat joining the sextet, who were eliminated in the first session of qualifying.