Lewis Hamilton insists that Ferrari are favourites just ahead of the 2017 Formula One's seasons opening Grand Prix in Australia on Sunday (26 March).
The Briton was responding to Sebastian Vettel's earlier quip that Mercedes are the team to beat and that the rest of the grid could just try to catch up: "It is very clear who is the favourite. We are trying our best to catch up," the Ferrari driver said during the press conference on Thursday (23 March), as quoted on Sky Sports.
The Italian team set the fastest times during the eight-day pre-season test at the Circuit de Catalunya in Barcelona while also showing good reliability. This has prompted a number of experts to label them genuine title contenders despite testing being notorious for giving a true indication of the pecking order.
However, Hamilton remains convinced that Vettel and company are the favourites as they outpaced dominant Mercedes team during testing: "Ferrari are the quickest at the moment, they're definitely the favourites," the three-time world champion said.
The former McLaren driver is keen to see the true pecking order when the action begins in earnest on Friday with the first practice session, but showed genuine concern with regards to Ferrari's pace during testing.
"They were the quickest in testing, we couldn't match them. So when we get out there this weekend it'll be interesting to see where we've come from testing, what we've learnt and how we apply it, and really where we do stand. It is unknown whether we're level, they're ahead, or they're behind," the Briton explained.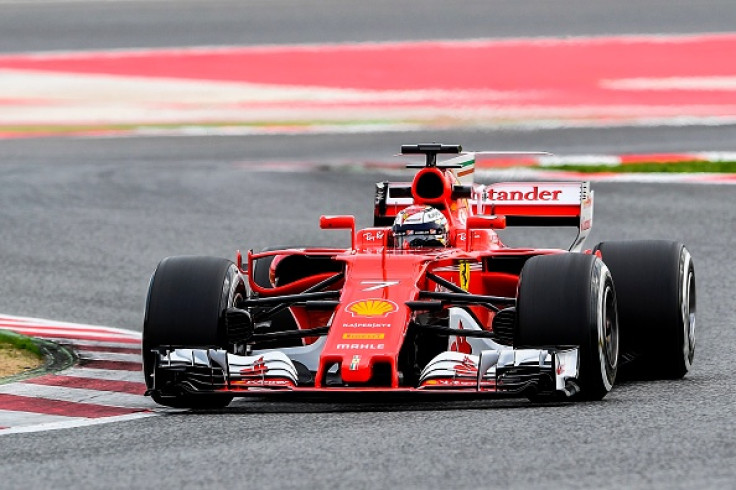 Hamilton also believes that Red Bull Racing are yet to show their true colours after a lacklustre performance during testing. The Austria-owned team surprised everyone with a simple car void of too many aerodynamic innovations, leading to speculation that they did not want to reveal too much during testing and will bring a heavily upgraded car to the first Grand Prix.
"I'm very keen to see what Red Bull bring because they were quite a long way behind through testing – at least compared to Ferrari," he added. "I assume they are bringing something here which I am excited to see."