After years of treading water, the 2017 Formula One season has the capacity to be the finest in recent memory. New owners, drivers, rules, partnerships and cars – as well as a vacated world championship – means all the ingredients are there for motor sport's blue ribbon event to take centre stage once more.
The central narrative will surround Mercedes, whose world champion Nico Rosberg has retired and been replaced by Finn Valtteri Bottas. Lewis Hamilton is the pre-season favourite to win a fourth world title as the Silver Arrows look to dominate.
Sebastian Vettel is already a four-time drivers' champion and leads a Ferrari team looking to upset the apple cart. Pre-season testing suggests they should be in among the chasing pack, with Kimi Raikkonen hoping to exert his experience. Red Bull are the next cab off the rank with the exciting young duo Daniel Ricciardo and Max Verstappen hoping to spring a surprise.
Manor Racing is no more – exposing the fragility of competing at the top end of the sport – but there are several driver changes that ensure the grid stays fresh. Kevin Magnussen has moved to Haas F1, Esteban Ocon has joined Force India, while Pascal Vehrlein, for a period touted as a contender to replace Rosberg, has been enlisted at Sauber to replace Felipe Nasr.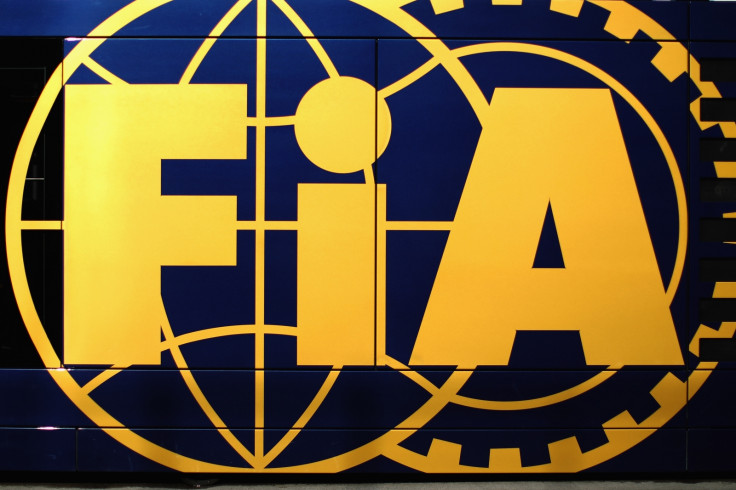 The campaign is likely to capture the imagination of fans across the world from the moment the lights go out in Melbourne to the chequered flag in Abu Dhabi. To help guide you through the year, IBTimes UK has provided details of every race and where to watch the action unfold.
Formula 1 calendar 2017
| | | | |
| --- | --- | --- | --- |
| Date | Race | Time | TV coverage |
| 26 March | Melbourne, Australia | 6am BST | Live: Sky Sports F1. Highlights: Channel 4 |
| 9 April | Shanghai, China | 7am BST | Live: Sky Sports F1. Highlights: Channel 4 |
| 16 April | Bahrain, Bahrain | 4pm BST | Live: Sky Sports and Channel 4 |
| 30 April | Sochi, Russia | 1pm BST | Live: Sky Sports and Channel 4 |
| 14 May | Barcelona, Spain | 1pm BST | Live: Sky Sports F1. Highlights: Channel 4 |
| 28 May | Monte Carlo, Monaco | 1pm BST | Live: Sky Sports and Channel 4 |
| 11 June | Montreal, Canada | 9pm BST | Live: Sky Sports F1. Highlights: Channel 4 |
| 25 June | Baku, Azerbaijan | 2pm BST | Live: Sky Sports and Channel 4 |
| 9 July | Spielberg, Austria | 1pm BST | Live: Sky Sports F1. Highlights: Channel 4 |
| 16 July | Silverstone, United Kingdom | 1pm BST | Live: Sky Sports and Channel 4 |
| 30 July | Budapest, Hungary | 1pm BST | Live: Sky Sports F1. Highlights: Channel 4 |
| 27 August | Spa-Francorchamps, Belgium | 1pm BST | Live: Sky Sports and Channel 4 |
| 3 September | Monza, Italy | 1pm BST | Live: Sky Sports F1. Highlights: Channel 4 |
| 17 September | Singapore, Singapore | 1pm BST | Live: Sky Sports and Channel 4 |
| 1 October | Sepang, Malaysia | 8am BST | Live: Sky Sports F1. Highlights: Channel 4 |
| 8 October | Suzuka, Japan | 6am BST | Live: Sky Sports F1. Highlights: Channel 4 |
| 22 October | Austin, USA | 8pm BST | Live: Sky Sports and Channel 4 |
| 29 October | Mexico City, Mexico | 9pm BST | Live: Sky Sports F1. Highlights: Channel 4 |
| 12 November | Sao Paolo, Brazil | 4pm BST | Live: Sky Sports F1. Highlights: Channel 4 |
| 26 November | Abu Dhabi, UAE | 1pm BST | Live: Sky Sports and Channel 4 |