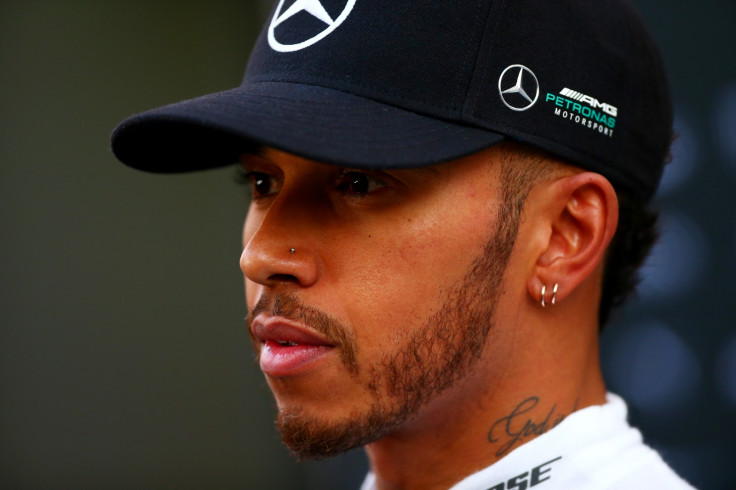 Lewis Hamilton could make a shock retirement from Formula One should he capture a fourth world title in 2017, according to former British driver David Coulthard. The former world champion would follow Nico Rosberg's sudden retirement from the sport last week after claiming his maiden world crown, leaving Mercedes to replace the German with Valtteri Bottas for the new campaign.
Thirty-two-year-old Hamilton is the big favourite for the title, a success which would see him go third in the all-time list of championship winners; thus becoming the most successful British driver in history. Only Michael Schumacher and Juan Manuel Fangio will have won it more times than Stevenage-born Hamilton if he leads the Silver Arrows to victory.
As one of the sport's biggest and most marketable names, endorsements and a hefty salary have helped Hamilton reach a net worth of around £225m. But despite the obvious financial rewards he has shown frustration over the monotony of the sport; particularly the contractual pre-race media obligations that have seen his conduct come under fire at times last season.
Given his wealth and growing disillusion with motorsport, Coulthard would not be surprised if 2017 was the last we saw of Hamilton in F1.
"Lewis could do a Rosberg and retire if he wins the title this year, absolutely," the Scot, who claimed 13 race wins in his 10-season career, said. "He can afford to make that decision. That could be at the end of the year, it could be during the season. It won't take much for him to say, for want of a better word, 'f*** it, I'm off'.
"He goes through the same questions every day and you can see him glaze over and just go through the process. There are moments when you see the pure enjoyment, the little boy in the man and as long as that light's getting switched on from time to time, he'll continue to show up.
"But the minute he starts to glaze over and when the passion goes, you can fool others but not yourself. His retirement could be sooner than we would all maybe want. I would be surprised if he's still doing it beyond 35 because he started so young.
"Like anything in life, to keep something fresh and exciting over a 10 to 20-year period is tough. He's had enough financial success to make that decision. I don't think he's motivated by money but he'll be well aware of his bank balance."