Angelique Kerber and Johanna Konta meet in the second women's semi-final at the Australian Open in Melbourne.
Where to watch
Kerber vs Konta is live on Eurosport at 4:30 GMT on Thursday 28 January. Live scores and real-time internet updates are available on the Australian Open's official website.
Preview
Kerber and Konta will both bid to break new ground and join either Serena Williams or Agnieszka Radwanska in the women's final at the Australian Open in the second semi-final in Melbourne. Kerber overcame the in-form Victoria Azarenka while Konta was also impressive of disposing of Zhang Shuai to set up an unlikely match-up.
Kerber, in her third major semi-final having previously reached the last four at the US Open and Wimbledon, has the more impressive pedigree, having reached this phase before. However she will want to avoid the stage fright which beset defeats to Sam Stosur and Radwanska. The German went on the attack against the much-favoured Azarenka and it paid off, but should she tighten up she may struggle to impose herself.
Konta's all-round game ensures that Kerber will be unable to rest on her laurels or escape making continuous errors. The Sydney-born player is looking to become the first Briton to reach a grand slam final since Virginia Wade in 1977, and that pursuit of history is backed up by a game with few errors, though without a spectacular weapon.
Plenty has been made of Konta's improvement over the last six months, which includes a run to the fourth round at the US Open, and much has been said about her improved mental well-being having worked with Juan Coto since October 2014. Favourite Kerber is another player who has quelled her demons in recent months thanks to some off the court work, however they will be put to the test in Melbourne.
What the players say
Angelique Kerber: "You know, actually it doesn't matter against who I'm playing in the semis. I mean, who is in the semis played very good four matches actually, or five matches. I think I will just try to focusing on my game, as well. I will try to not thinking against who I'm playing. I will just try to focusing like today, to be aggressive, more focusing on my game, and then let's see how far I can get here.
"I won four tournaments last year. Two years ago I was in four finals and I lost all four. I was trying also to prepare more for the big tournaments because I was not playing well last year on the majors. That was also the goal for this year. I'm in the semifinals right now. Yeah, I think everything is in a good way."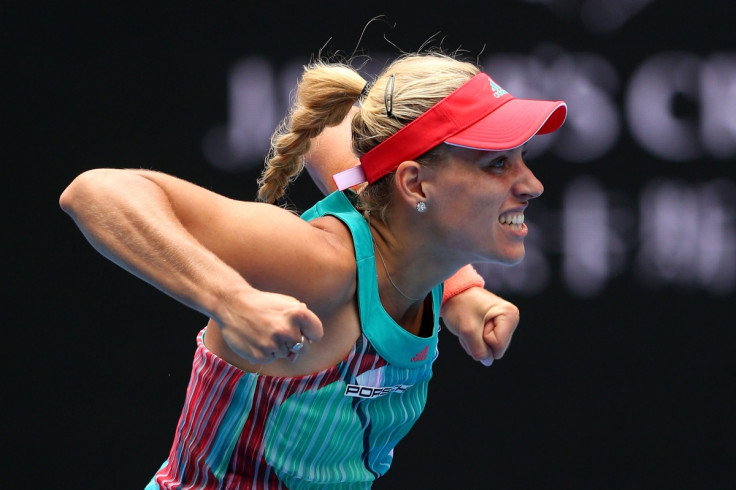 Johanna Konta: "I still approach every match exactly the same. That's one thing I get very excited about and anxious about, that I want to go out there and just make sure I am able to leave it all out there, whatever needs to be done.
"I mean, whether you're the favourite or the underdog, I think that's very much a circumstantial thing outside of the match that I'm playing. I don't really think about that. It's neither here nor there for me. For me it's just about going into every match and being very clear on what I want to achieve out there and being very processor orientated and sticking to my beliefs and really the not judging myself on the results that come. Just really make sure that I give my best out there."
Betting odds (source William Hill):
Angelique Kerber 1/3 vs Johanna Konta 5/2
Head-to-head record: N/A
Last meeting: N/A