With temperatures at the Australian Open peaking at 40 Celsius (104 Fahrenheit) and reports of 69 degrees (156F) being measured on the court surface, players are battling to breathe and remain upright, let alone play world class tennis.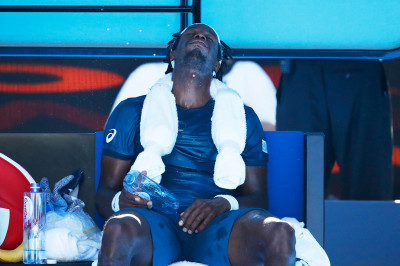 Novak Djokovic and Gaels Monfils were both far from their best, slouching over in the shade at the back of the court between points. Monfils needed to be checked by a tournament doctor on the Rod Laver Arena in the second set when the torrid conditions left him appearing woozy at times.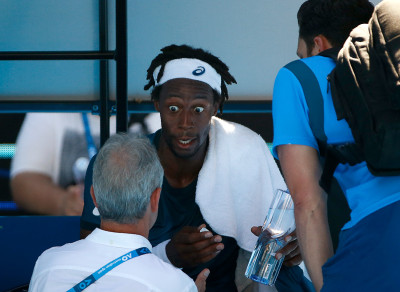 At one stage Monfils left the court, saying: "I'm sick to the stomach. I'm tired and dizzy, I'm going to collapse." But still the roof remained open, with the blazing sun beating down on the Rod Laver Arena.
Monfils called the conditions "risky" for the players, especially with the new rule restricting the time between points to 25 seconds. "I get super dizzy. I think I had a small heat stroke for 40 minutes," said Monfils, who is considered one of the fittest players on tour. "At that time, the officials have to make a move. Maybe wait a little bit, whatever, five minutes between the set. Maybe they have to do small adjustment."
Australian Open organisers said on Twitter that the match was not halted because play "needed to be consistent with the outside courts so some don't get an unfair advantage".
Players have been using ice towels and pouring water over themselves to cool down during the change of ends. Fans have taken to following the shade around the arenas, switching their seats to avoid the sun. There have been reports of spectators passing out in the heat.
Melbourne Park is renowned for its unforgiving conditions in extreme heat. It's supposed to be even hotter on Friday, with a forecast high of 42 Celsius (108 Fahrenheit). Monfils had a message for players scheduled to be on court. "Honestly, good luck for the players," he said. "Just be smart. If you have to give up, you know, it's not a shame."