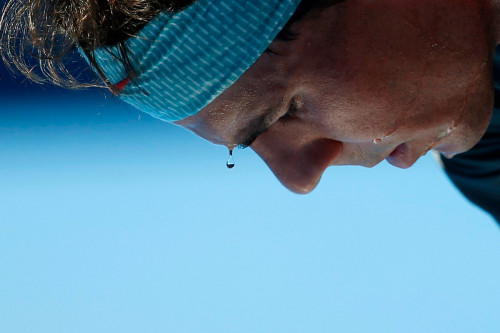 World number one Rafael Nadal will face Stanislas Wawrinka, ranked eighth in the world, in Sunday's Australian Open final in Melbourne. Watching the two heavy hitters do battle on the main court of the Rod Laver arena will be their nervous partners, Maria Francisca Perello and Ilham Vuilloud.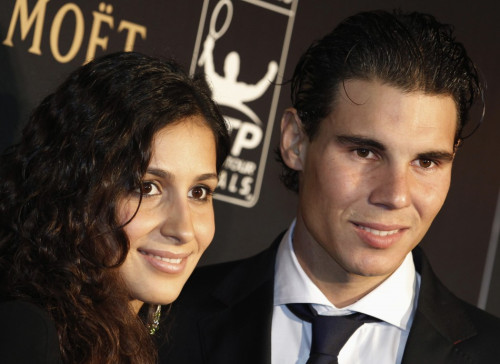 Nadal and Perollo, 24, have been an item since 2005 and Perello – better known as Xisca – supports his career fully, but often from afar. Perello, who has a degree in business administration and a full-time job with an insurance company in Palma, Mallorca, says she prefers not to travel with her boyfriend to all of his competitions.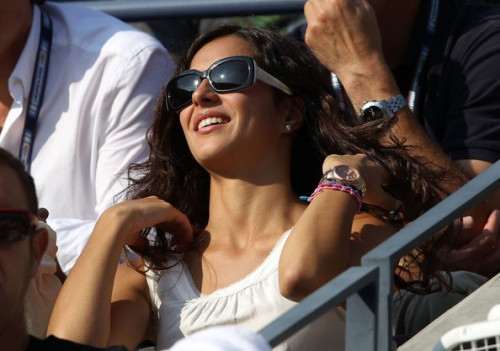 "Travelling together everywhere, even if I could, would not be good either for him or for me. He needs his space when he is competing, and just the idea of me hanging around waiting on his needs all day wears me out. It would asphyxiate me. And then he would have to be worrying about me ... No. If I followed him everywhere, I think there's a risk we might stop getting along."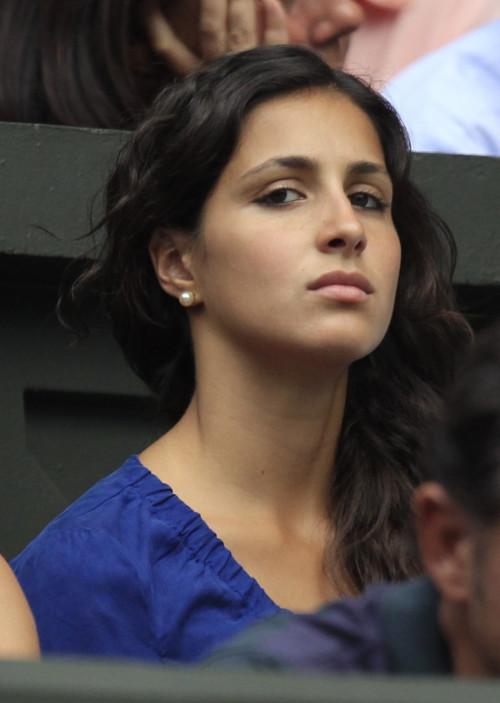 Speaking of a time during the French Open in Paris when Nadal had to attend a dinner hosted by a sponsor, Parello revealed how she shunned the celebrity world: "He asked me if I wanted to go, but I chose not to," she said. "I stayed in our hotel. When Rafael got back he said, 'Thank God you didn't come'. The place had been swarming with photographers. For me to have gone would have meant stepping into that celebrity world. It's not a world I want to be part of, nor do I think Rafa would have chosen to be with a woman who looked for that in life."
The couple are discreet about their relationship and rarely give interviews. But Nadal has spoken of his desire to start a family with Xisca once his tennis career is over: "The problem is that I have no time to be in the same place, to have a routine and an organised existence. My life is messy because I can be in Shanghai today, tomorrow in Mallorca and the day after tomorrow in Paris.
"Unlike soccer players, who travel only one day a week and then return home, we tennis players spend almost every week travelling around the planet. That makes it much more complicated for us to start a family and even keep in touch with the one we already have."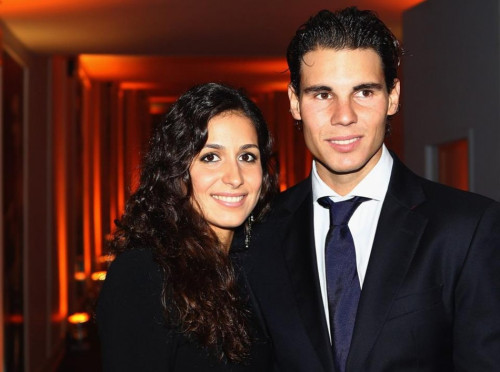 Xisca says she prefers not to discuss the relationship, even with family. "Even if my family asks me about Rafael," she adds, "I prefer not to say much. The fact is that I just don't feel comfortable talking about these things, even in private. It's what works for me, and what works for Rafael and me as a couple. We wouldn't have it any other way."
Stansislas Wawrinka, the Swiss number one, is married to Ilham Vuilloud, a Swiss television presenter and former fashion model, with whom he has a three-year-old daughter, Alexia.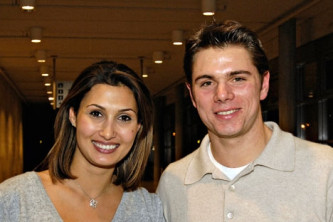 The couple married in December 2009, but separated in January 2011, when Wawrinka claimed he needed to dedicate his life more fully to his tennis. Ilham, who is ten years Wawrinka's senior, told the media: "Stan returned on 20 September after the Davis Cup in Kazakhstan and told me he had new priorities. He packed his bags and moved into a hotel. There would have been another solution, if he had spoken to me." The pair have since reconciled.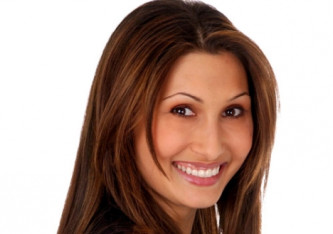 The cameras will undoubtedly be on the player's wives and girlfriends during Sunday's final. But there is a growing internet backlash against sexist comments about sports players' partners. BBC presenter John Inverdale has been accused online of "gawking and purring" over tennis players' partners. In 2010 the equality watchdog, the Equalities and Human Rights Commission, described the terms WAGs (for footballers' wives and girlfriends) as sexist.