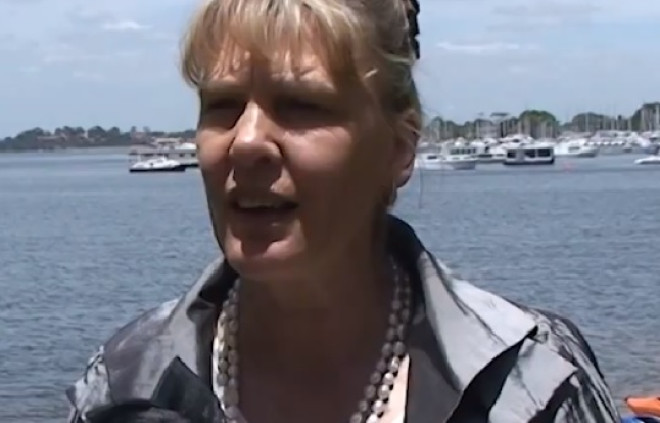 An Australian politician has stood by her comment in parliament that serial sex offenders should "have their penis removed with a blunt instrument".
Robyn McSweeney, a liberal backbencher for the Western Australian Legislative Council, made the statement after a man known only as TJD was freed from prison last week.
The decision was made by a Supreme Court judge, under a strict 10-year supervision order, which led to an uproar about the leniency towards sex offenders.
Commissioner Kevin Sleight ended an indefinite detention order handed to TJD in 2011, after several assaults on over a dozen women over a period of 23 years. His psychological assessment stated he was a sexual sadist with psychopathic tendencies.
TJD was arrested on Wednesday, eight days after being released, for allegedly breaching a reporting condition and he was bailed before he appears in Perth Magistrates Court next week.
McSweeney has defended her comment which she made in parliament. According to the politician, the penis should be removed as chemical castration does not always work for sex offenders.
She told parliament: "Obviously, I am a legislator and that is not going to happen, but when we see the damage that this man inflicts on women and children, there is no place for people like this to walk among us in society."
"If I get into trouble for saying that, so be it, because I am not the first one to say things like that."
She added that she was still "very angry" that TJD was released from prison and said she expected him to breach his parole again. She told 6PR radio: "I hope that he breaches his bail by cutting off his ankle bracelet and then they can put him back inside [prison]."
Attorney-General Michael Mischin has ordered a review of WA's Dangerous Sexual Offenders Act in light of TJD's release. Mr Sleight's decision has been backed by Tom Percy and Linda Black, two high-profile lawyers, who said he was an experience judge who was not lenient.
Robyn McSweeney has been a Liberal member of the Western Australian Legislative Council since 2001, representing the region of the South West.
She is currently the Minister for Child Protection, Community Services and Seniors and Volunteering, having held these portfolios as a shadow minister prior to the Coalition's election in 2008.