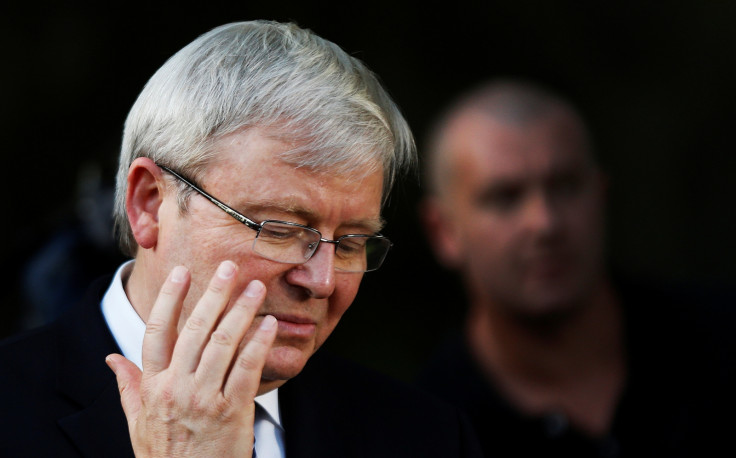 The Australian government has snubbed former prime minister Kevin Rudd, refusing to endorse his bid to be the next secretary-general of the United Nations.
Rudd was tipped to be a possible late entry to the race to be the world's top diplomat, but current prime minister Malcolm Turnbull said he did not think Rudd was qualified and that he would not nominate anyone for the role.
"There is a fundamental threshold point, and it is this: does the government believe, do we believe, do I as prime minister believe that Mr Rudd is well suited for that role? My considered judgement is that he is not," Turmbull told reporters.
Without his backing, Rudd's campaign is effectively over, with Turnbull's decision a snub to his deputy and key political ally, the foreign minister Julie Bishop, who had supported Rudd's candidacy.
A Chinese-speaking former diplomat, Rudd was a divisive figure within his government, losing the party leadership to Julia Gillard in 2010.
He briefly returned as prime minister in 2013 before Labor lost a general election to the conservative coalition.
It means that former New Zealand prime minister Helen Clark is the only candidate from the South Pacific in the running. She finished in the top five in the first straw poll held among the Security Council members last week.
The frontrunner after that secret ballot was the former Portuguese prime minister Antonio Guterres, followed by the former Slovenian president Danilo Türk and the head of UNESCO, Irina Bokova, from Bulgaria.
Bokova told IBTimes UK that it would be important for a woman to take the role because it could change stereotypes, saying: "It is not about a different approach it's about telling the other half of humanity that they can take all the same jobs."