Australian tennis star Nick Kyrgios could have eight-week ban cut after 'care plan' agreement
Kyrgios, 21, was recently banned and fined for tanking at the Shanghai Masters.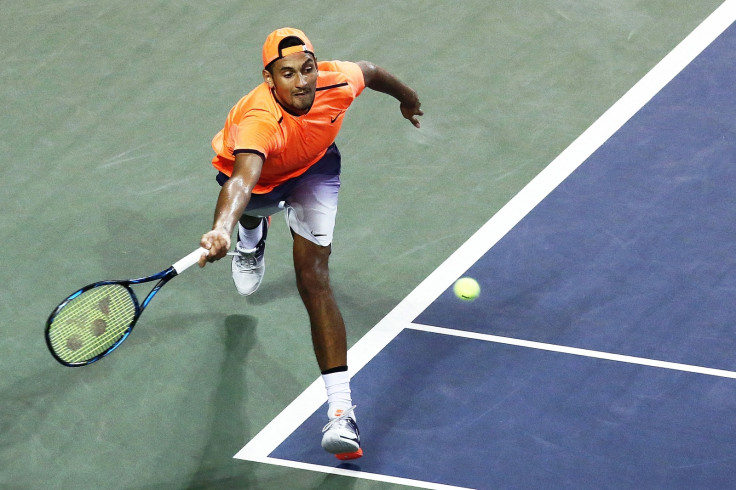 Controversial tennis star Nick Kyrgios could have his eight-week tournament ban reduced to three after agreeing to a 'care plan'. The 21-year-old Australian was recently banned and fined by the ATP for tanking at the Shanghai Masters.
Kyrgios was accused of deliberately underperforming as he tamely conceded a match to qualifier Mischa Zverev. He was trailing 3-1 in the first set when he hit a lacklustre serve and returned to his chair before the ball had even been returned over the net.
He was subsequently heard to say to the chair umpire: "Can you call time so I can finish this match and go home?"
As a result of his behaviour, Kyrgios was handed an eight-week suspension and a fine of $25,000 (£20,500) by the ATP. He was, however, offered the chance to have his ban reduced, provided he completed a "plan of care under the direction of a sports psychologist or an equivalent plan approved by ATP".
And according to the the ATP, Kyrgios has agreed to the care plan laid down by the governing body. Providing he completes the programme, Kyrgios can resume his career from 7 November, rather than the initial ban date of 15 January.
The incident in Shanghai marked the latest in an increasingly long list of controversies to have blighted Kyrgios' career. In 2015, for instance, he enraged fans at Wimbledon when he appeared to deliberately play below his potential in his fourth-round loss to Richard Gasquet.
And in August 2015, Kyrgios was slapped with a suspended $10,000 fine with the threat of another $25,000 payment plus a 28-day ban after he linked fellow Australian pro Thanasi Kokkinakis to Stan Wawrinka's girlfriend during a match at the Montreal Masters. Later, Wawrinka confronted Kyrgios in the locker room and urged the ATP to take action.
© Copyright IBTimes 2023. All rights reserved.