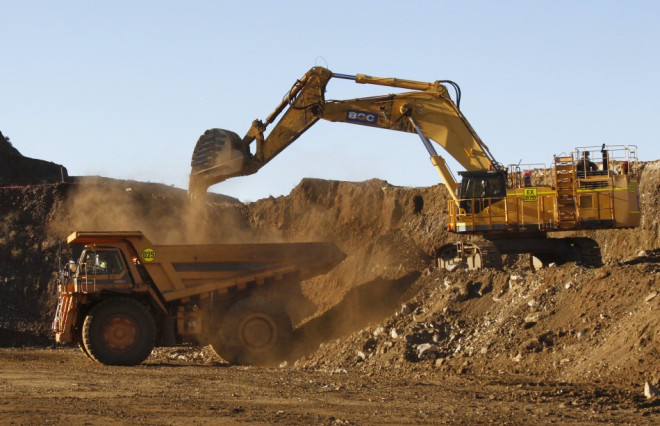 Australia's economy expanded moderately in the final quarter of 2013 as exports and domestic consumption contributed to growth more than mining, one of the country's key sectors traditionally.
Gross domestic product (GDP) grew 0.8% in the three months to December, compared with 0.6% in the previous quarter, according to figures from the Australian Bureau of Statistics (ABS). Economists expected a growth rate of 0.7% for the fourth quarter.
For the full year 2013, the economy expanded 2.8%.
ABS added that growth in the quarter was driven by a 0.6% contribution from exports and a 0.5% contribution from final consumption expenditure. They were partially offset by a 0.3% decline in gross fixed capital formation.
Meanwhile, the mining industry, which has traditionally been the powerhouse of economy, contributed just 0.1% to GDP. Manufacturing and rental, hiring and real estate industries expanded at the same pace.
Outlook
With contribution from mining steadily declining, the economy is expected face a growth slowdown in 2014.
"Looking ahead, 2014 is likely to prove a difficult year for the Australian economy," said Daniel Martin, economist at ANZ Bank.
ANZ said it expects overall growth to slow down, with business investment set to weaken due to slower growth in China and consumer spending likely to be held back by high levels of household debt.
The latest government survey of investment intentions shows a sharp drop in mining investment in the fiscal year 2014-15. That was primarily due to change in the growth strategies of China, Australia's biggest commodity trading partner.
Asia's largest economy recently decided to shift to a less commodity intensive growth model over the coming years.
However, "a weaker Australian dollar, lower interest rates and a recovery in the housing market will all support growth in 2014," Martin added.
Reserve Bank of Australia (RBA) to Support
In line with the slowdown in economic growth, the RBA is expected to provide more support to the economy. The central bank has held interest rates at their current level for seven months in a row.
"Recent information suggests slightly firmer consumer demand and foreshadows a solid expansion in housing construction," RBA governor Glenn Stevens said in a statement.
Residential investment is expected to increase due to low interest rates. The latest data on the
housing market shows that house prices and building approvals are on a strong upward trend.
"Over time, growth is expected to strengthen, helped by continued low interest rates and the lower exchange rate. Inflation is expected to be consistent with the 2–3 per cent target over the next two years," Stevens added.