Austria's far-right Freedom Party has blamed former Ukip leader Nigel Farage for its defeat in Sunday's presidential election (4 December).
Party leader Norbert Hofer would have become the first far-right head of state in Europe since World War II if he had secured victory, but was defeated by left wing candidate Alexander Van der Bellen, who received 53.3% of Sunday's vote against 46.7%.
In the wake of the defeat Anton Mahdalik, a senior member of the anti-immigration party, criticised Farage for claiming on Fox News ahead of the vote that the party planned to hold a referendum on Austria's membership of the European Union.
"That didn't help us, it hindered us", Mahdalik said, adding that a majority of Austrians support EU membership.
Ahead of the result Hofer denied the claim that the party planned to hold a referendum, and criticised Farage.
"I would ask Mr Farage not to interfere in Austria's internal affairs", he said. "It is not something I want. We need to build a stronger union," he said, but added that the party opposed closer ties between European member states.
Hofer earlier described Farage's comments as a "crass misjudgment", adding that "it doesn't fill me with joy when someone meddles from outside".
Farage has become the darling of far right anti-immigrant parties in the wake of the UK's vote to leave the European Union in June's referendum.
He has formed ties with the US's anti-immigration president-elect Donald Trump, and in the interview on Friday with the right-wing US news network forecast victory for the Freedom Party.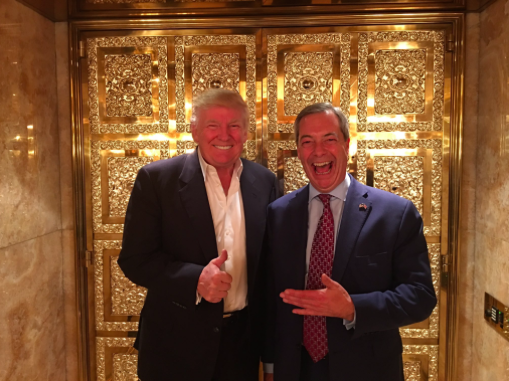 Hofer, he said, "will be calling for Austria to have a referendum on their membership with the European Union", following Britain's example.
"I see 2016 as the year of a political revolution. Two revolutions, one in the UK, one in the USA", he said. "It's about nation-state democracy, taking back control of our lives and our future direction."
"The president of Austria being the head of state — not with much executive power, but still very important — I would put my money on the Freedom Party's Mr Hofer winning that election."
The Austrian election was a re-run of May's contest, when Hofer lost by a 31,000 vote margin, with the result annulled after voting irregularities were discovered.