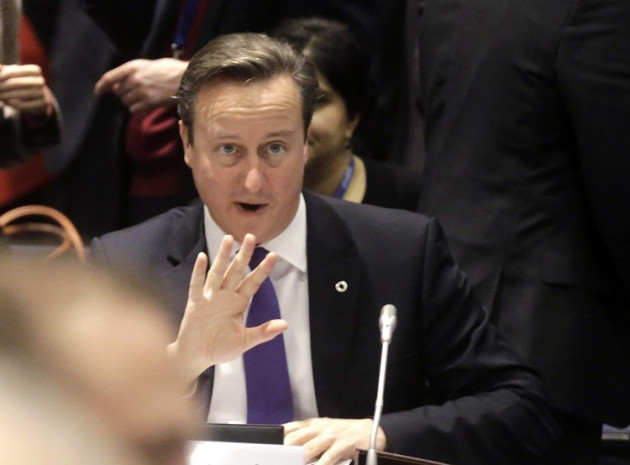 A fresh round of fiscal pain for the UK is expected in Chancellor George Osborne's Autumn Statement, as Prime Minister David Cameron warned that the "worst thing" his government could do is spend more money.
A further £1bn of austerity is expected on top of existing cuts to departmental budgets over the coming three years, while the date at which the state pension age rises to 68 will be brought forward a decade to the mid-2030s. By the late 2040s this could hit 69.
The government has also outlined a number of major infrastructure projects worth £375bn, but little of this work will happen before 2015 and it will be done with no extra capital investment than was already planned.
"The worst thing we could do is go back to the Labour approach of more borrowing, more spending, more debt - exactly the things that got us into this mess," Cameron told Sky News during his trade visit to China.
There have been billions of pounds of public spending cuts by the UK government since its 2010 election as it attempts to erase the Treasury's structural deficit. Much of this has fallen on the welfare budget.
Osborne will deliver his statement against a backdrop of economic recovery. UK GDP growth has accelerated across the first three quarters of 2013, from 0.3% in the first to 0.8% in the third.
The Office for Budget Responsibility (OBR) is tipped to sharply upgrade its growth forecasts for the statement.
However, the government's critics say that the recovery is only being felt by the wealthiest in society and the poorest continue to suffer from what the Labour party dubs a "cost of living crisis".
Incomes have fallen in real terms as wages grow more slowly than price inflation. Household bills have also risen sharply, particularly energy costs.
"Growth being back is good but this is no recovery at all for most working people," Ed Balls, Labour's shadow chancellor, told the BBC.
"We need action now - to deal with the cost-of-living crisis, to freeze energy bills, to get young people back to work, to help parents with childcare, to boost investment in our economy and manufacturing and housing for the long term.
"These are the things to do to help working families to build an economy which works for all. I really hope the chancellor will deliver on that agenda, but I'm not holding my breath."