The Avengers: Age of Ultron concept art teases the incredible Hulk going down with what we assume is Tony Stark (Robert Downey Jr) in his Hulkbuster armour.
The footage Marvel showed at the San Diego Comic-Con teased a massive battle between Tony Stark and Bruce Banner. Director Joss Whedon thinks that the faceoff is very important in the movie, reported Screenblend.
In a recent interview with Empire magazine, Joss Whedon admitted that the existence of the Hulkbuster armour is "after my time as a reader", but it's the sheer force of The Hulk, and the personal standing between the characters he has forged, that makes this battle so tempting for him.
Whedon said: It makes sense because there's no one who can really go up against Hulk, but more importantly, those guys are best friends, so what that battle is and what it means is fascinating to me."
SELFIE! @RobertDowneyJr & @MarkRuffalo <<<< Science bros. Are very handsome. From the set of Avengers: Age Of Ultron! pic.twitter.com/rttkAB35MH

— Robert Downey Jr Fan (@rdjsfans) April 23, 2014
Also, in the first Avenger's movie the fight between the Demi-god Thor (Chris Hemsworth) and the Hulk (Ruffalo) stands out as one of the favourite in-house battles.
Hulkbuster armour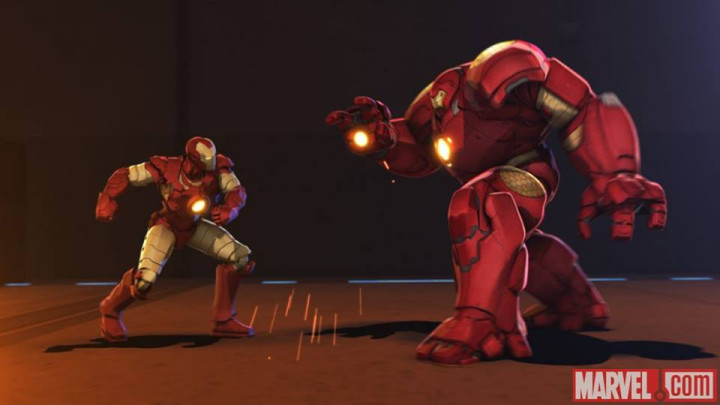 The promise of the Hulkbuster armour is making the rounds in the Marvel fan community ever since Shane Black included it in the final confrontation in Iron Man 3.
Earlier, Kevin Feige, the Avengers 2 producer said, Tony Stark created this particular suit as a "back-up plan, in case things go awry." In the Avengers: Age of Ultron, the Avengers are up against the mighty Ultron, and they count on the Hulkbuster armour.
Avengers 2: Age of Ultron will be released on May 15, 2015.