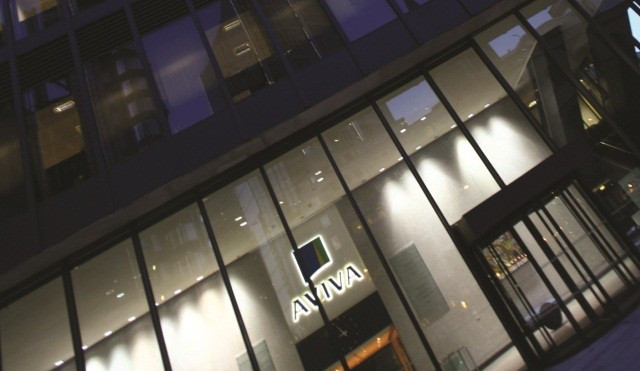 Shares in Aviva were up on the FTSE 100 in morning trading after the insurance group reported a rise in pre-tax profit in the full year ended 31 December 2010.
Group pre-tax profit increased 35 per cent in the period to £2.44 billion, while IFRS operating profit rose 26 per cent to £2.55 billion.
Aviva said it would be raising its total dividend six per cent to 25.5 pence per share.
During the year Aviva said it had eliminated its pension deficit of £1.7 billion.
Andrew Moss, Chief Executive of Aviva, said, "We've gone from strength to strength in 2010. In a tough external environment we've outperformed. Operating profits are up 26% and we are able to reinvest in the business and pay a healthy and growing dividend.
"Over the last few years, we've grown the business, significantly reduced costs and strengthened the balance sheet. As a result, we've created a good platform for the next phase of growth.
"We have a clear strategy and we are meeting our customers' needs. By focusing on what we do best in the markets where we have strength and scale, we will continue to prosper in 2011."
Richard Hunter, Head of UK Equities at Hargreaves Lansdown Stockbrokers, commented, "Aviva has been able to maintain its strong progress during a time of economic and therefore corporate turbulence.
"The stated increase in both profit and capital generation has been accompanied by a driving down of costs and a general improvement in efficiency. The longer term story remains intact, with the current uncertainties regarding the pensions outlook and an ageing population increasingly responsible for its own income playing into its hands. In addition to these positive changing demographics, the company is well placed both in terms of business mix and geographical diversification. Whilst there may be risks arising from the very nature of its business, the company is well placed to weather any potentially negative shocks.
"In a low interest rate environment, some investors look to higher yielding stocks. In an uncertain economic frame, capital growth is also a preference. Aviva continues to deliver on both fronts. The shares are currently yielding 5.3% (2.3 times covered) and the shares have risen 19% over the last year, as compared to a wider FTSE100 gain of 7%. The market consensus of the company as a buy is likely to be consolidated by this latest update."
By 10:10 shares in Aviva were up 1.13 per cent on the FTSE 100 to 454.80 pence per share.