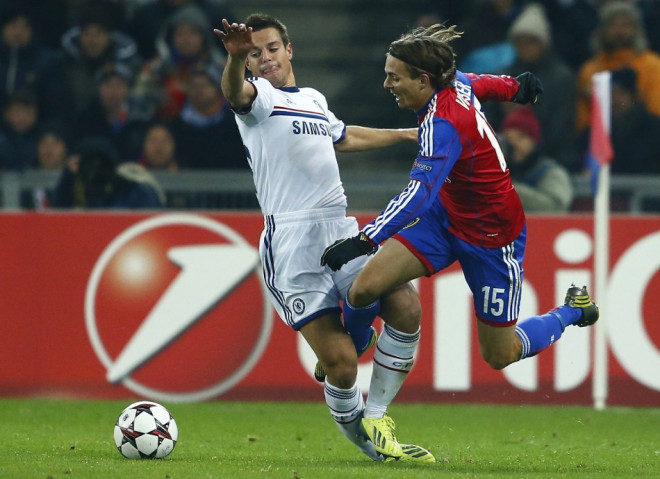 Chelsea defender Cesar Azpilicueta has praised Jose Mourinho for developing him as a player at Stamford Bridge.
The Navarra-born full-back has been included in Spain's squad for their friendly against Italy, and praised Mourinho in an interview with Spanish daily Marca ahead of the game.
Azpilicueta said: "Mourinho has helped me to return to the Spanish squad. He has always helped me.
"Though initially I did not play [at Chelsea], the coach has always shown me his trust. The work we have been doing is reflected now. I have learnt so much with him.
"I am delighted with my role. Mourinho thought that I could give a high team performance. I try to do my best and keep working.
"Everything started with the fact that Ashley Cole was injured. Until then I was not playing too much and all that I thought was to take advantage of the minutes as much as I could and help Chelsea – Gradually, I was feeling better and I found that continuity."
Recently, Jose Mourinho said that a team with 11 Azpilicuetas could win the Champions League. The defender responded: "I take it with pride and satisfaction. That means he is happy with my work.
"I always try to return that trust in the field and give the maximum because I know it is difficult to play with the players that Chelsea have.
"I am having continuity in Chelsea, we are getting good results."
He was also asked about Del Bosque's decision to leave out striker Fernando Torres for the friendly match against Italy and he said: "All players have been left out have ambition to come.
"Fernando has been injured and hopefully we can see his best version and can return to the Spanish national team."
The Spanish international, who signed from Olympique de Marseille in 2012 for £7m, began the season as a regular substitute. But instead of giving up, the 24-year-old fought and earned a place on the left side in Mourinho's starting line-up, supplanting a legend such as Ashley Cole, a key place for the Portuguese during his first spell at Stamford Bridge.