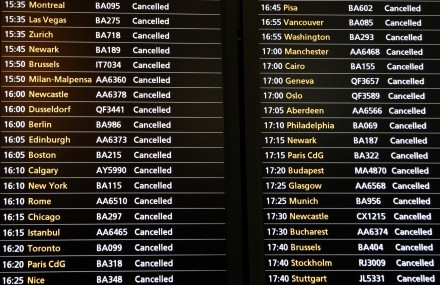 BAA, the owner of Heathrow and Stansted airports, reported another loss in the full year ended 31 December 2010.
The company reported a rise in revenue of 4.9 per cent to £2.1 billion. Pre-tax losses were also cut from £821.9 million in the previous year to £316.6 million.
However before exceptional items, which included a volcanic ash cloud, heavy snows across Europe and strikes, pre tax losses rose from £146.5 million to £206.2 million.
During the year long period the company saw 84.3 million passengers pass through its airports, down slightly from 85.9 million in the previous year.
Colin Matthews, Chief Executive Officer of BAA, said, "We delivered a robust financial performance in 2010, despite the volcanic ash, strikes and snow that affected major airports across Europe and North America. Strong passenger growth at Heathrow in the second half of the year reflected the ongoing improvement in the global economic climate."
Mr Matthews added, "In 2011, we expect to deliver a strong increase in profits and cash flow, enabling us to make further investments in improving facilities and further strengthening our financial position."