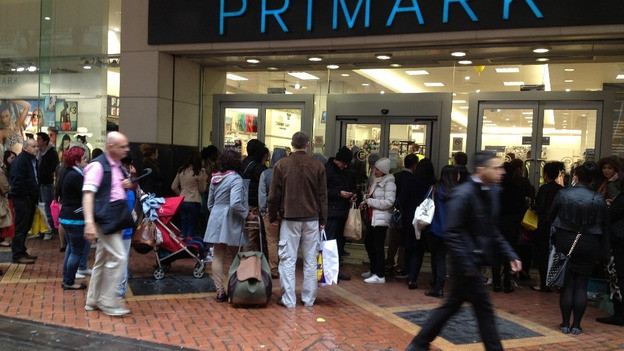 Shoppers were left stunned after a mother gave birth outside a Primark store in Birmingham.
Emergency services were called to New Street in Birmingham city centre at around 2pm on Tuesday following reports of a pregnant woman going into labour.
Crowns gathered around the unidentified woman, who is said to have popped out for a bit of shopping on her own, when she started having contractions.
"We were just walking out of Primark when I saw a crowd of people," one onlooker told the Daily mail.
"We thought it was a street performance act. It was only when I walked out that I realised it was a woman giving birth."
When paramedics arrived on the scene, staff from the high street store held up sheets to protect the mother's privacy and also provided towels to help her feel more comfortable.
Following the short-lived labour, she was carted off to hospital in an ambulance.
Medics have since confirmed that the new-born and her mother are 'doing fine' following the dramatic delivery.
"It's a girl and she's doing fine," A West Midlands Ambulance Service spokesman said. "Mother and baby are both okay, and have been taken to City Hospital."