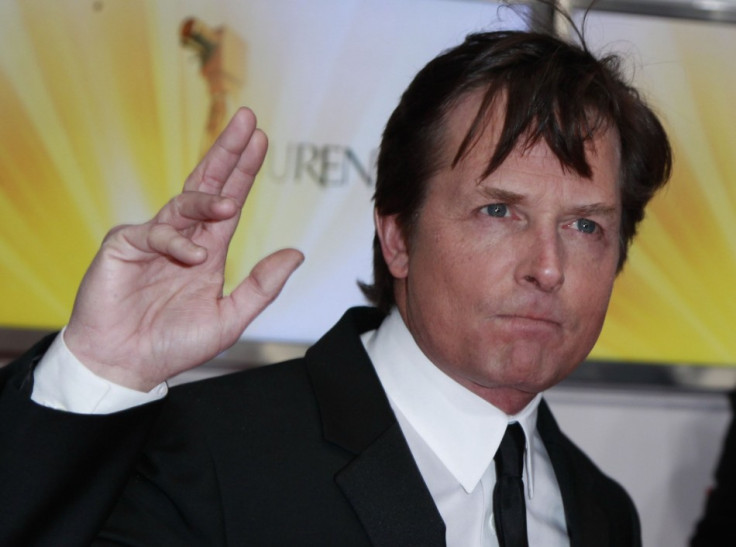 Hollywood star Michael J Fox has opened up about his battle with Parkinson's disease, revealing that he has managed to defy expectations because he stopped "whining and whinging". The Back To The Future actor, who was diagnosed at the age of 29 with the degenerative disorder, which affects the motor system, said that coming to terms with the condition ultimately saved his career.
Appearing on The Late Show With David Letterman to talk about living with the disease, the 59-year-old admitted that although he was scared, he knew he had to make adjustments. "To be corny about it, once you accept it and you learn about it and you realise you're part of a community and you realise you're in a position to do something and to make a difference and to help, well then it's just like, quit your b***hin' and get on with it."
Recalling when he was first diagnosed in 1992, he said: "It was pretty scary. I was 29 years old and so it was the last thing I expected to hear. I thought I'd hurt my shoulder doing some stunt because I had a twitch in my pinkie.
"The doctor said: 'You have Parkinson's disease.' He said: 'The good news is that you have 10 years of work left.' That was 22 years ago and I'm still working," he added to much applause.
It was fitting that his visit should be during Parkinson's Awareness Month. Fox set up the non-profit Michael J Fox Foundation in 2000 with the goal of raising funds to help eliminate the disorder. The Foundation has now granted over $450m (£270m, €403m) to researchers worldwide.