A major protest has been planned at Apple's flagship Manhatten 'Cube' store today, led by campaign groups protesting against dangerous working conditions in Apple's supply factories in China.
The Bad Apple Campaign has collected nearly 17,000 signatures since being jointly launched last month by Green America and China Labour Watch (CLW) and comes in response to allegations that young Chinese workers who manufacture Apple's products are being poisoned by dangerous chemicals.
The protest is set to take place at the iconic Apple store at 12.30pm local time on Friday, 25 April.
Apple has claimed that it has already stopped using many hazardous chemicals from its production facilities and that it required suppliers to meet the safety standards for the handling of hazardous chemicals as set by the US Occupational Safety and Health Administration.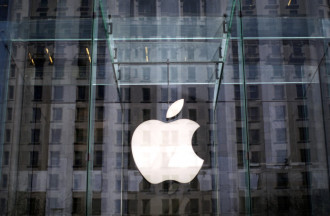 "Last year, we conducted nearly 200 factory inspections which focused on hazardous chemicals, to make sure those facilities meet our strict standards," Apple said in a statement.
Green America and CLW believe that still more is needed to be done by the California-based company, claiming that publicly released reports and inspections have not given a clear representation of the true conditions.
"Apple touts itself as a socially responsible leader in the tech industry," said Elizabeth O'Connell, campaign director at Green America. "But to really be a leader, Apple must put a stop to worker poisoning and ensure sick workers are receiving treatment."
Human cost of electronics
Around 1.5 million people work in Apple's supplier factories and the groups claim that hundreds of chemicals, including benzene, n-hexane and other carcinogens are still used, resulting in workers being poisoned.
One case cited by Green America is that of Ming Kunpeng, a former worker at ASM Pacific Technology, a chip supplier for Apple.
Kunpeng was diagnosed with Leukaemia at the age of 22, which subsequent tests revealed to be as a result of occupational benzene poisoning.
Other advocacy groups have highlighted the plight of workers in factories supplying major tech companies in recent times.
Samsung is currently involved in a lawsuit that addresses factory worker poisonings. Organisers of today's protest say that the focus is on Apple with the hope that other companies will follow any reforms made by the tech giant.
"We are targeting Apple because it has given itself a tremendous amount of responsibility but actions speak louder than words," said Kevin Slaten, programme co-ordinator at China Labor watch.
"It has the potential to drive change because of the sheer size of its manufacturing base in China."