Groups Claim Chemicals Used in Apple/Samsung Factories Cause Cancer Deaths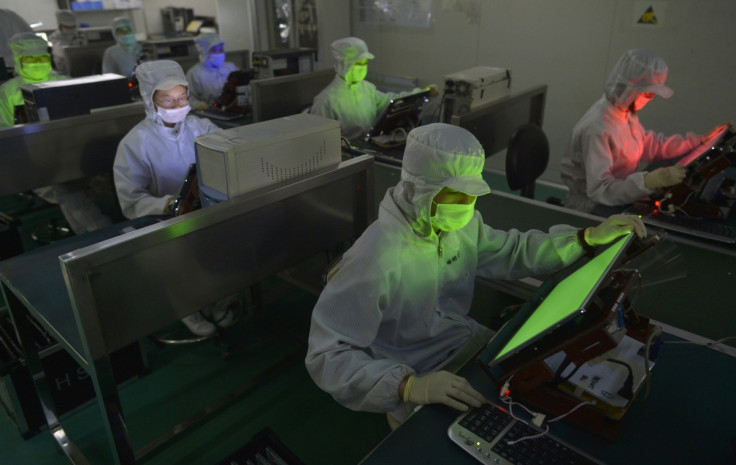 Advocacy groups have claimed that chemicals being used in processor chip factories which supply Apple and Samsung are causing workers to develop leukaemia and non-Hodgkin lymphoma.
It is alleged that the companies have so far ignored the working conditions that are believed to have resulted in more than 100 victims of these diseases, with talks between Samsung and a workers' rights group to discuss the issue reportedly brought to a halt by the South Korean firm.
Carcinogenic chemicals that include benzene and trichloroethylene, both associated with causing these types of cancer, are apparently circulated in dust-free 'clean rooms' used to assemble semiconductors in various Apple and Samsung factories in South Korea and China.
In 2012 research was undertaken into 17 workers at Samsung's own Giheung semiconductor plant in South Korea that had contracted cancer while working in the clean rooms.
Other factories implicated supply processor chips for Samsung and Apple but are not owned directly by the companies.
Samsung shun advocacy group
Supporters for the Health and Rights of People in the Semiconductor Industry (SHARPS), a Korean-based worker rights group, has been working since 2007 to bring compensation to workers and their families through the Korean government's workers' compensation fund.
The fund initially refused to pay victims but its decision was overturned by the courts. The government is now appealing against the court ruling, with a final decision expected next month.
Samsung has reportedly been very active in the appeal process.
"Samsung has been joining the lawsuit to support the government as a 'name of reference' for the defendant," Dr Jeong-ok Yoo Kong, a spokesperson for SHARPS, told the Sydney Morning Herald.
Kong revealed that negotiations between Samsung and SHARPS came to an abrupt end last week when Samsung pulled out of a meeting to discuss an apology and compensation to the victims, as well as the introduction of prevention measures.
"They may think about closing the official negotiations and just take the simple way, easy way, and pay out some money. That's it," Kong said. "That's what I am worrying about: their sincerity."
Samsung has stated that it will announce its official position on the deaths of its semiconductor workers in due course.
"We are reviewing the proposals in a sincere manner," said Kim Jun-shik, an executive vice president of Samsung. "The Samsung management will make an official statement in response."
Bad Apple
Allegations of poor chemical safety in factories supplying Apple in China led to a plea last month from pressure groups in China and America for the company to stop using harmful chemicals in the production process.
China Labor Watch and Green America called for Apple to "stop needlessly exposing workers in Chinese manufacturing facilities to toxic chemicals now causing severe illnesses".
The groups believe that alternative non-carcinogenic chemicals are available that would cost the Apple and other companies "a shockingly small amount of money".
In a statement to the Guardian, Apple said that it required suppliers to meet the safety standards for the handling of hazardous chemicals as set by the US Occupational Safety and Health Administration.
The two groups claim that still more needs to be done to address the failings of electronics manufacturing safety
"We are targeting Apple because it has given itself a tremendous amount of responsibility but actions speak louder than words," said Kevin Laten, programme co-ordinator at China Labor watch.
"It has the potential to drive change because of the sheer size of its manufacturing base in China."
© Copyright IBTimes 2023. All rights reserved.