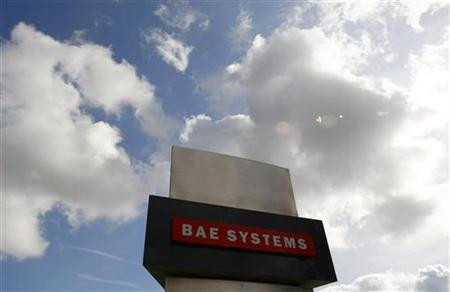 Shares in BAE Systems were up on the FTSE 100 in afternoon trading ahead of the defence company's full year results, expected tomorrow.
In October the group delivered a cautious statement saying that it would be negatively impacted by the British government's Strategic Defence Review and the possible cancellation of the Trinidad and Tobago offshore patrol vessel programme.
As a result of these setbacks earnings for 2010 are expected to drop by around three per cent, although revenue and adjusted earnings are expected to rise.
Keith Bowman, analyst at Hargreaves Lansdown, said ahead of the results, "Current analyst consensus estimates look for adjusted earnings (EBITDA) to rise by four per cent to £2.67 billion, on revenues up 10 per cent to £22.42 billion. Prior to the results, market consensus opinion currently denotes a strong hold."
By 13:15 shares in BAE Systems were up 1.68 per cent on the FTSE 100 to 356.70 pence per share.