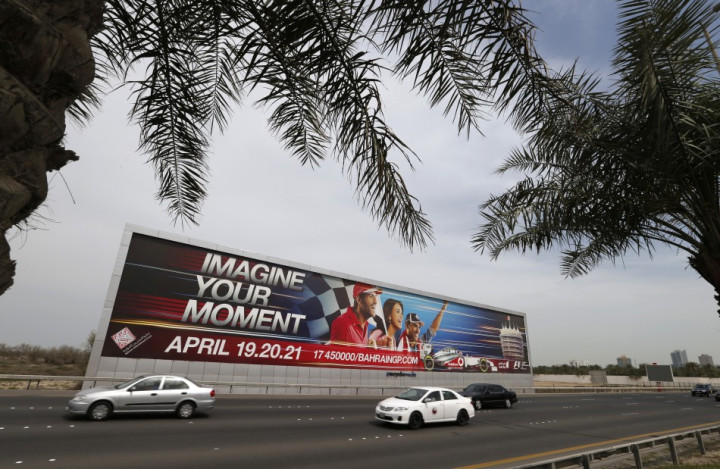 Bahraini authorities have launched a crackdown on opposition activists ahead of next weekend's Formula 1 Grand Prix, with local sources reporting increased house raids and arbitrarily detention of protesters.
Groups of police officers disguised as civilians have carried out night-time and dawn raids in the villages around the motor racing circuit "to spread fear and force silence among citizens" and thus "minimise protests and any media coverage of the continuous violations" by the Bahraini authorities during the race, according to the Bahrain Centre for Human Rights (BCHR).
"We documented 50 [activists arrested] from different villages so far, including 20 from the villages next to F1 [circuit]," Yousif Almuhafda, head of the monitoring section of BCHR, told IBTimes UK.
"They were arrested by masked civilians at midnight, who failed to produce arrest, search or seizure warrants [required by Bahraini law], taken to the Cid building, which is the torture building, with no access to a lawyer or a telephone. They were almost kidnapped."
The New York-based Human Rights Watch (HRW) advocacy group argued that the crackdown "raises new questions about the Bahraini authorities' commitment to reform".
"These raids and detentions suggest that officials are more concerned with getting activists out of circulation for the Formula 1 race than with addressing the legitimate grievances that have led so many Bahrainis to take to the streets," said Sarah Leah Whitson, Middle East director at HRW.
At least two of the activists arrested have been charged with crimes under national security and counterterrorism laws, and will spend another 60 days in jail while investigations continue. Others face accusations of participating in illegal gatherings and will be detained for another 45 days in jail.
The Arab Charter on Human Rights, to which Bahrain is party, states that "No one shall be arrested, searched or detained without a legal warrant."
Bahrain hit back at claims that 20 people were arrested without warrants.
"We discredit any news of such arrests in recent days or even months," said Bahrain information minister Sameera Rajab. "This doesn't happen in Bahrain. If there is any action against peace and security, it must be dealt with according to law."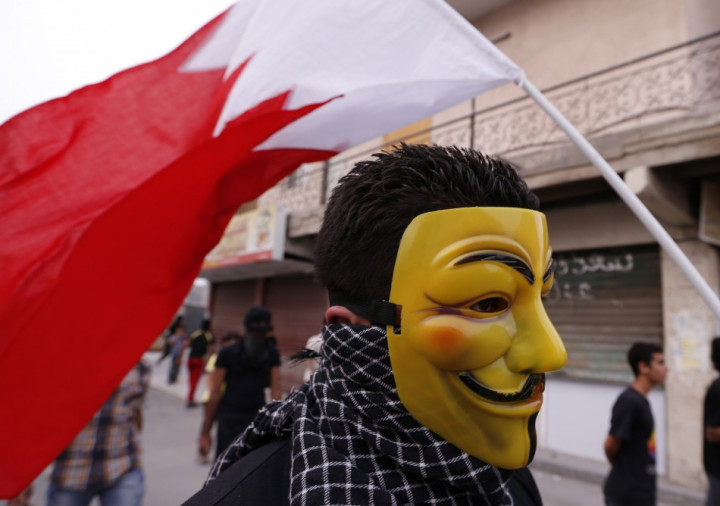 Formula One boss Bernie Ecclestone, who last year said he was not concerned over Bahrain once again hosting a grand prix despite the ongoing crackdown on pro-democracy protests, said last week he has not had "any negative reports from anybody there."
"I don't think they'll upset the talks by making protests," he added. "It didn't help them last year, so if they had any brains they'd just get on with their talks."
Ecclestone has long been one of the main supporters of the Grand Prix, even when it was cancelled in 2011 because of pro-democracy protests and a subsequent government clampdown.
Last year, the Bahraini Grand Prix took place in April despite worldwide calls for a boycott, against the backdrop of violence on the streets of Manama which caused death and injury during the race weekend.
Britain, which entertains a privileged relationship with the tiny Gulf kingdom, came under pressure to boycott the grand prix to avoid a fresh crackdown on pro-democracy protests. However UK PM David Cameron refused to put pressure on Bahrain, arguing that the country "is not Syria" and reforms were under way.
In October last year, MPs from the Commons Foreign Affairs Committee (FAC) published a report that slammed the UK government for holding double standards on human rights issues.
"We find it difficult to discern any consistency of logic behind the government's policy in not taking a public stance on the Bahrain Grand Prix but implementing at least a partial boycott of the 2012 Uefa football championship matches played in Ukraine," the committee said.
Former Formula One world champion Damon Hill has said that a race should not take place in Bahrain over human rights concerns.
"The question is whether Formula One going to Bahrain would be enabling or furthering brutal repression, by appearing to endorse the treatment being meted out," he said, according to the Daily Telegraph. "There is a perception that the sport is being used."
Labour MP Richard Burden, who last year called for the grand prix to be cancelled, said the Bahraini authorities have not implemented reforms yet.
"If I was Jean Todt, president of the FIA, I would not want to run the race in the absence of the proper benchmarks and milestones," he said. "Based on what I hear from the opposition forces, F1 will be even more of a focus for discontent this year."