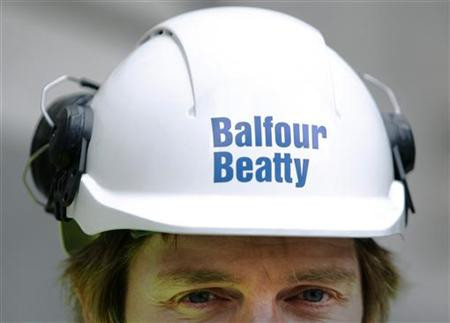 Shares in Balfour Beatty were down on the FTSE 250 in morning trading after the housebuilder said it had acquired part of Rok Plc, which went into administration earlier this month.
Balfour Beatty said it had acquired segments of Rok's affordable housing and general construction business for seven million pounds, of which four million has already been paid. The remainder is to be paid as contracts transfer.
The group said that it expected the acquisition to add around £100 million per year to its value.
The acquisition will mean that 381 jobs at Rok will be saved and will be integrated into Balfour's regional construction business Mansell. Balfour said that the acquisition would strengthen Mansell's capabilities at Heathrow and Gatwick airports and its geographical presence in the South Midlands.
Ian Tyler, Chief Executive of Balfour Beatty, said, "The strategic fit between the operations of Rok and Mansell, reinforced by the quality of the Rok management team and staff, presents a big opportunity for us to develop our UK regional business on attractive terms to our shareholders."
By 09:10 shares in Balfour Beatty were down 0.39 per cent on the FTSE 250 to 278.20 pence per share.