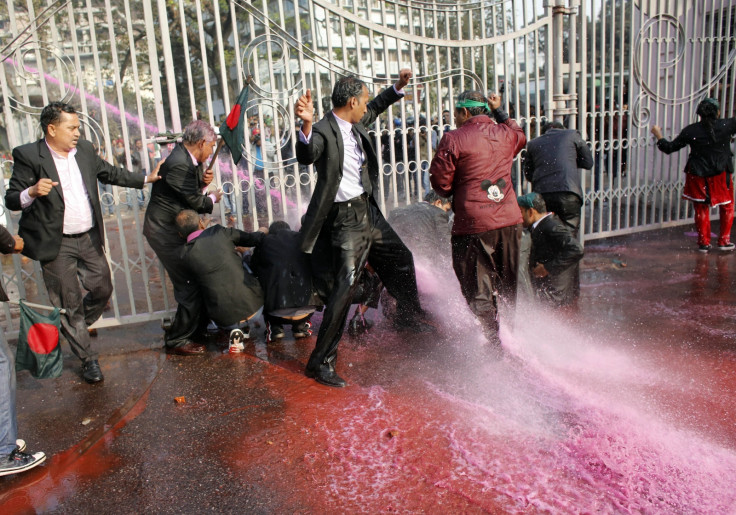 Syeda Afifa Azam was at home with her son, Amaan Azmi, on 22 August when 30 officers of the Bangladeshi Detective Branch stormed her house in Moghbazar, Dhaka. Syeda, 83, lost her husband Ghulam Azam in 2014 and now had to watch her son being dragged into a van and driven away. Amaan has not been seen since.
The Azam family are well known in Bangladesh. Ghulam, who died two years ago in prison, was serving a 90 year sentence for war crimes allegedly carried out by militias linked to his party, Jamaat-e-Islami, during Bangladesh's war for independence in 1971. Ghulam's family have always claimed that his conviction was politically motivated.
Five of Ghulam's sons now live in the UK and cannot return to Bangladesh since Jamaat-e-Islami was banned in 2013. Amaan was the only son able to live in Bangladesh, and had been taking care of his ageing mother on behalf of the family when he was seized by the authorities.
A month later, the family still have no information on why Amaan was taken or where he is being held.
"If they could produce him in court at least we would know he was alive. But still we fear the worst. They still won't acknowledge that they took him," Salman al-Azami, Amaan's brother, told IBTimesUK.
Salman said that when the police raided the house a month ago they cordoned off the street and beat the family's caretaker unconscious. When the officers entered the house they threatened to shoot a maid and then dragged Amaan from the house in front of his two children, who are two-and-a-half and one year old. Salman said that the police confiscated CCTV footage of what happened.
The incident is the third time in as many months that the sons of prominent leaders of either Jamaat-e-Islami or the Bangladesh Nationalist Party (BNP) have been arrested. In August, Hummam Quader Chowdhury, 33, and Mir Ahmed Bin Quasem, 32, were both detained.
Chowdhury is the son of the late Salauddin Quader Chowdhury, a BNP leader who was executed in 2015. Mir Quasem Ali, Mir Ahmed Bin Quasem's father, was a jailed Jamaat-e-Islami leader who was hanged on 4 September, 2016.
Between 1991 and 1996 and 2001 and 2006 Jamaat-e-Islami formed a coalition government with the ruling Bangladesh Nationalist Party (BNP) but in 2008 the rival Awami League took power. Almost immediately, the government set up an international tribunal to investigate alleged war crimes carried out during the 1971 conflict between the Pakistani army and Bangladeshi separatists.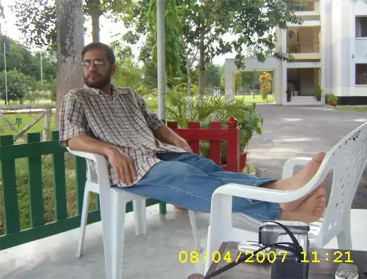 Jamaat-e-Islami had long been accused of colluding with Pakistan and in 2012, nine leading figures in the party – including Ghulam Azam – were indicted. Ghulam was originally sentenced to death but the court converted it to life imprisonment. On 1 August 2013, Bangladesh's Supreme Court declared the registration of Jamaat-e-Islami illegal, meaning it could not content the 2014 elections. Ghulam died of a heart attack in 2014 at 91.
The arrests of Amaan and the other two sons of prominent BNP or Jamaat-e-Islami leaders have come as part of a government crackdown that followed the 1 July attack on the Holey Cafe in Dhaka, which left 28 people dead. But Human Rights Watch Bangladesh specialist Tej Thapa told IBTimes UK that all three were "illegal detentions".
"These arrests appear to be driven by government crackdown against persons suspected to be behind the attack on the Holey Café on 1 July. However, the government has neither provided evidence, nor charges, let alone admit that these three men – all of whom are sons of men who were convicted and hanged in flawed proceedings by the war crimes tribunals – are in their custody," she said.
"This is the worst nightmare any family can have."
Salman insists that his brother was not involved in Jamaat-e-Islami and stressed his three decades in the national army, during which time he rose to the rank of brigadier-general and served as a peacekeeper with the United Nations. In 2009, a year after the Awami government came to power, Amaan was dismissed from the military and, Salman claimed, denied the pension and benefits typically granted to veterans in Bangladesh.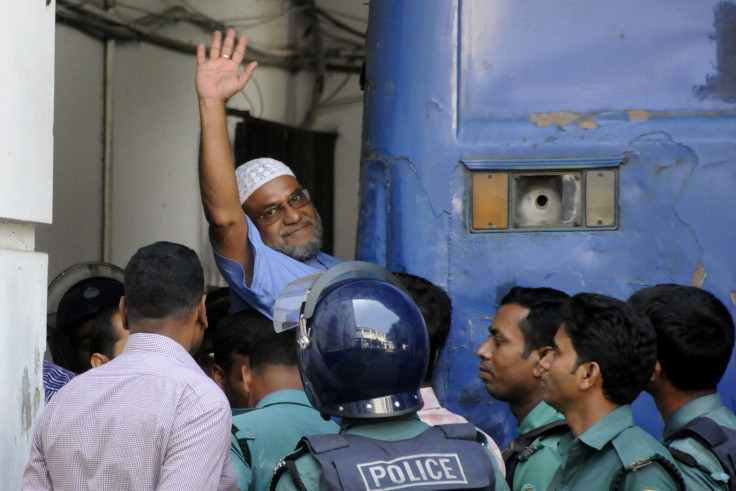 "The only thing my brother did was he was active on Facebook, giving his views as a citizen. He was not a member of Jamaat-e-Islami, let alone being a leader. None of us are active in politics. We have close links with the people because my father was leader of the party. He was looking after my mother. He never broke any law." he said.
Jamaat-e-Islami is a democratic party.
Salman compares the government treatment of Jamaat-e-Islami in Bangladesh with that of the Muslim Brotherhood in Egypt. In both countries, the state has used the radical Muslim terrorism of Islamic State (Isis) as an excuse to crack down on Islamist parties.
"Jamaat-e-Islami is a democratic party. The ideology is Islam but it says that it wants to establish Islam through elections. They never took up arms. There are terrorist elements, IS sympathisers [and] fanatics in Bangladesh and because Jamaat-e-Islami is Islamic party, they are trying to blame everything on them. But they have no evidence of any Jamaat-e-Islami leader at any time giving any statement that goes even 1% to supporting terrorism," he said.
But such concerns are remote for Salman, his brothers and his mother, who have repeatedly asked the Bangladeshi authorities to reveal where their brother is being held and on what charge. IBTimes UK approached the Bangladesh High Commission in London for comment on Amaan's case, but received no response.
"We can't go and look after our mother because we are not allowed to. My mother, at her age, does not know whether her son is alive or dead. This is the worst nightmare any family can have," Salman said.